Like to read fictional novels that pull you from chapter to chapter?
Do you like to travel or at least read about travel?
Prefer characters you get to know and want to know what's next for them?
Sometimes go for full-length novels, and other times short 2-hour reads?

Author Stuart Gustafson has the fast-paced mystery novels and novellas (that also include some travel) for you. Click Here for suggested Reader Order of his series of novels and novellas.

Stuart's books are either in stock, or may be ordered from, your local independent bookseller.
In SouthWest Idaho, his books are available at Rediscovered Books in Boise and in Caldwell.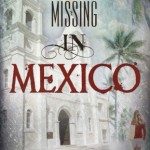 SUMMARY: Private Investigator Stan W. is hired to find a college freshman who's missing after a family vacation in Los Cabos, Mexico. Even with local help and some promising leads, he's unable to find her and returns home to inform the hurting parents.
Months later he receives a mysterious letter and jumps on the next plane to Los Cabos. Will this be the break that he needs to find her? Or will she remain missing—Missing in Mexico?
"The story's so real I felt like I was right there!"
—Jess Todtfeld, Former Producer for ABC, NBC, and FOX

---
Are you in a Book Group or Book Club? If so, Stuart would like you to consider adding
Missing in MEXICO
to your reading program. He offers the following special items for you:
++ 20% Discount with the group order form
++ Pre-reading Guide to help you get the most from the book
++ Discussion Questions for when you get together after reading the book
++ Some Snack Suggestions to make your meeting more enjoyable
++ And . . . he'll join your meeting in person or via Skype
CLICK HERE to access the Book Clubs and Book Groups page to learn more.
---
You can receive his
[Travels with Stuart]
Blog post updates via email when you
Click Here
.
---