Another Featured Experience is coming soon!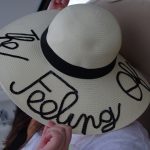 Ventus at Marina El Cid Spa & Beach Resort
AMAZING Experiences with Genuine Heart-Felt Hospitality
This incredible all-inclusive spa and beach resort opened in early November 2017, and it's running so well already. Perhaps that's because of the decades of experience that management has within the El Cid Resorts system. Or perhaps it's because they really care—I think it's a combination of the two! When you're greeted at the front door by a "Welcome Home" and the right hand over the heart, it's because these people truly believe in the
"mi casa es su casa"
philosophy (
"my house is your house"
). The rooms are spectacular; I stayed in a junior suite on the first floor with the pool right off my patio. I was so busy that I didn't have much time to spend in the hammock or the lounge chairs, but I did manage to find a couple hours to put on the swim suit and walk right into the pool from my own patio.
Read the entire experience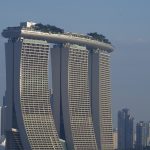 Visiting SE Asia as a Cruise Ship Speaker, Cruise #1 (of 4)
The People; The Food; What's Not to Like?
I've been to Southeast Asia quite a few times. My first trips there were in 1997 when the high-tech company I worked for would send me to visit the support centers around the world. Recently I've been fortunate to speak on cruise ships all over the world, and Singapore is a popular port for beginning and ending these cruise experiences. I've been on several that have ported in Singapore; this experience is about an eight-week four-cruise adventure in early 2017. It was late February when my wife and I boarded a plane in San Francisco and flew non-stop to Singapore—a 16.5-hour flight. Arriving two days later in the morning, we checked into the hotel (booked for the previous evening) and then went walking. We were in the Chinatown area so we looked for a place to eat. We found an open market area where competing cobblers were making shoes by hand for their customers; there were no machines involved in the process.
Read the entire experience