(image from kikkoman.com)
Boise, Idaho, is made fun of in many television shows, comic strips, and online memes. People who have never been to Boise consider it a backward hick town where everyone speaks cowboy and drives a pickup truck. So if you mention sushi, those same people would think that Boiseans catch a fish in the stream, eat it raw, and say they had sushi.
That is so far from the truth it's not even funny.
I'm a native Southern Californian who has traveled the world, and has called Boise home for the past twenty-seven years. I moved here to take a job with a major international high-tech firm. When I moved here in 1993, there were many big corporations here who had to hire out-of-state employees because, at that time, there was no Engineering school in the state.
What does that have to do with sushi?
It has as much to do with sushi as it has to do with other fine restaurants, theater (and I don't mean movie theaters), fine arts, culture. As out-of-staters (they weren't all from California, by the way) moved into Boise, the state's capital city, they wanted some of the same aspects of the lifestyle from where they had just moved. And since we all eat every day, dining out was an important part of that daily experience.
So back to the question at the top: "Where Can You Get Sushi in Boise?" And the answer is, "Just About Everywhere."
Of course, the covid pandemic has taken a toll on most businesses, including the restaurants, but many of them got creative with delivery and take-out service. As one who has had some amazing sushi in many places in Japan (and even in Paris, France), I have enjoyed some delicious sushi right here in Boise, Idaho.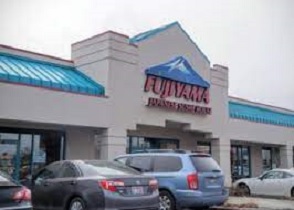 (image from threebestrated.com)
Most people do not think of strip malls when they are thinking of going to any form of fine dining or a specialty restaurant. But that is where you are going to find Fujiyama Japanese Restaurant in Boise just west of the mall on Milwaukee. We have dined there many times, sometimes just as a couple, or perhaps two couples. We have even had a family grouping inside one of their tatami rooms. The food has always been super fresh; they have awesome special rolls, and the service is fantastic. It's not a surprise that they are typically rated #1 in annual polls.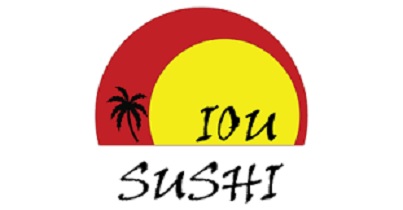 (image from doordash.com)
About a mile north on Milwaukee, just south of Fairview Avenue is IOU Sushi, a restaurant that gets a lot of its trade from its all-you-can-eat special. The rolls have been tasty when I've been there, but the catch is that everyone in your party has to pay for the all-you-can-eat price. That's a reasonable request, but not one that I can do with my family. Now, perhaps if I went by myself …..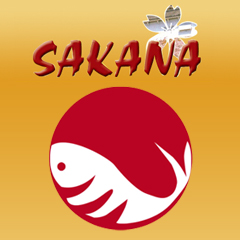 (image from Sakana website sakanaid.com)
With three locations in the area, Sakana Japanese Sushi had an interesting twist to sushi offerings: the $1 plate. Admittedly the plate didn't have a lot of sushi on it, but you were able to taste various offerings. I've eaten several times at the Vista Avenue location, and the food and the service were worth going back many times. The restaurant looks like an old Denny's Restaurant from its layout and seating, so there is not a ton on ambience. But who cares? The food is great, and that is all that counts.

(image from facebook.com)
At the edge of Boise and the city of Eagle, Sakura Sushi is currently only serving its tasty sushi rolls to go. It was quite the popular place for business meetings when I worked nearby in high-tech and we would occupy more than one of their teppanyaki grills/tables. I'm sure they will be more than happy to re-light those tables once the covid pandemic dies down.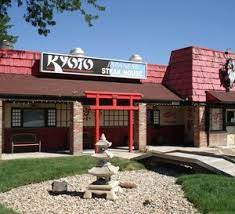 (image from zomato.com)
Located on the north side of Fairview Avenue just west of Curtis Road, Kyoto Japanese Steak House has a few individual tables, but is mostly frequented for its teppanyaki, or hibachi, meals at a group table ("teppan"). This is close to my house, which makes it very convenient. All my meals there have been very good, and the service has always been superb.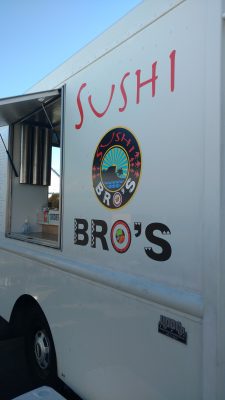 (photo from the author)
You get used to seeing food trucks everywhere. I was first introduced to them when I was 16 and I spent some time with my uncle on his produce delivery route. I still remember the fragrant and delicious tamales at 3 A.M. at the Los Angeles Farmers Market. Food trucks have come a long way; you can even get sushi now. You see a lot of food trucks with tacos, etc., in Boise, but I never expected to see one selling sushi. I wasn't all that hungry (who's kidding– I'm always hungry for sushi), but I stopped to see what was on the menu at Sushi Bros. Seriously, how many food trucks do you know that have a website?
IT WAS GREAT! I ordered a California Roll, and I was asked if I wanted the Special Roll. I declined as my judgment of sushi rolls is the basic California roll (just like I judge Chinese food based on their sweet and sour sauce). It was good, and it was reasonably priced. If you are on Fairview Avenue near Westgate Plaza (7600 block), give them a try.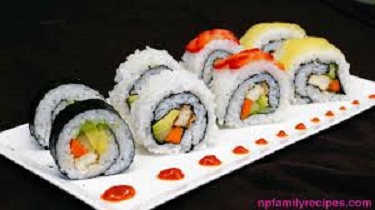 (image from npfamilyrecipes.com)
I've even found sushi in almost every grocery store (not all, but most of the higher end ones). I would buy and eat it if it looked fresh, smelled fresh, and was made the same day. That's one of the many nice things about Boise. There are so many options, even when it comes to sushi!
---
Happy Travels!
Stuart
---
---
Stuart Gustafson is America's International Travel Expert® who writes novels and loves everything about travel. Visit his website at www.stuartgustafson.com. You can also connect with him personally on Facebook and/or with him and other travelers on his International Travel Expert page on Facebook at www.facebook.com/International-Travel-Expert-147321228683651/
---
All information and images copyright © 2014-2021 by Stuart Gustafson Productions, LLC (unless stated otherwise). America's International Travel Expert is a U.S. Registered Trademark of Stuart Gustafson Productions, LLC.
---