Since my early retirement from high technology over ten years ago, one of the more enjoyable activities I've been doing is speaking on cruise ships. I've spoken on ships that can hold 2,800 passengers down to one that holds a maximum of 82 passengers, but it (and its sister ship) can go exciting places where no other ships can go. Asia, Europe, Australia, North America, South America, oceans, seas, canals, fjords, islands — been there!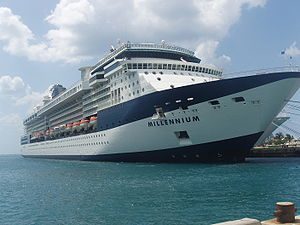 Many people ask me if I was a History Professor — no; not at all. "Then how did you get into this cruise ship speaking?" is a frequent response. Most are surprised to hear of my technological background, yet my talks are on culture, destinations, travel, history, art, classical music — where does the technology come into play? It doesn't, except for making sure the PowerPoint programs run with their audio and video files over whatever connection the particular ship has. The primary key to my talks is TRAVEL. The cruise ship guests obviously like to travel, as do I, so my goal is to ensure that their cruising experience is enhanced by my presentations.


The beginning? Well, we were on an exciting nineteen-day cruise from Barcelona to Dubai through the Suez Canal. The speaker on the ship was a former Crime Scene Investigator who happened to be from the same hometown as my wife (they never knew each other as he went to the Catholic schools and she was in the public schools). We talked a bit about the speaking; I told him of my penchant for travel and my U.S. Registered Trademark America's International Travel Expert®, and he then told me how to get started speaking. [Sidebar: That's just one of the many things I love about travel: there's room for all of us to enjoy it!]


After we got home from our after-cruise stay in Dubai, I contacted a speaking agency, sent them a demo video of my speaking, and I was soon on my first speaking assignment aboard Celebrity CONSTELLATION out of Amsterdam up into the Baltic Sea. We visited Denmark, Sweden, Finland, Russia, Estonia, and Germany before returning to Amsterdam. That was July 2012, and I've spoken on twenty-four more cruises since then (and I'm already scheduled to speak on at least two next summer). I usually get asked, "What's your favorite cruise line?" while I'm on a ship, and my standard response is, "This one, of course!" Honestly, they've all been great.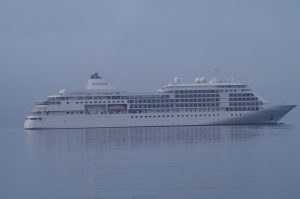 While I primarily use just one agency now (Starboard Speakers), I also work directly with some lines. The standing rule in the business (and it makes sense to me) is that once an agency places you with a cruise line, you are expected to continue to use that agency rather than attempting to go directly to the line. There are some "training courses" out there to teach you how to become a cruise ship speaker and how to get assignments; look at them if you want, but if you're strong enough to stand in front of a crowd of 900 people (who could be doing other things on the ship), you don't need a "training course." If you are interested in looking into cruise ship speaking, you might check out the Starboard Speakers website or other cruise ship speaking agencies.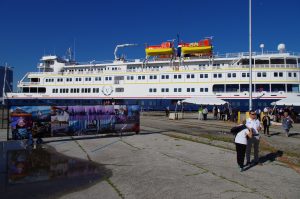 The accommodations vary depending on the cruise line. The smaller ship I referred to in the opening has smaller-size cabins for everyone. But those cruising with Blount Small Ship Adventures understand that they are going on an adventure — such as transiting most of the Erie Canal plus other canals, Hudson River, and four Great Lakes. I've also been on a Silversea cruise where my "Guest Entertainer Suite" for one person was larger than most of the suites for the paying guests! You eat in the Dining Room just like everyone else; you can take in the shows, and maybe even escort some of the shore excursions at a reduced fee (or free). So, yes, there are a lot of perks to being a cruise ship speaker.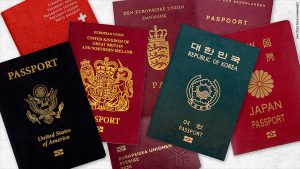 The one thing all cruise ship speakers must have is a valid passport, and I use visahq for all my passport and visa services.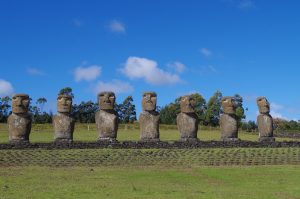 As I've been told many times,That's a pretty good gig you've got going!

YES, it is.
---
Happy Travels!
Stuart
---
---
Stuart Gustafson is America's International Travel Expert® who speaks on cruise ships, writes novels, sends out an infrequent newsletter (almost every month!), is an avid TripAdvisor reviewer, and loves everything about travel. Visit his website at www.stuartgustafson.com. You can also connect with him and other travelers on his International Travel Expert page on Facebook at www.facebook.com/International-Travel-Expert-147321228683651/
---
All information and images copyright © 2017 by Stuart Gustafson Productions, LLC. America's International Travel Expert is a U.S. Registered Trademark of Stuart Gustafson Productions, LLC. Ownership of images and content from other sources remains with those sources or their attributions; no ownership by Stuart Gustafson Productions, LLC, is implied or claimed.
---