It's almost time for us to head down to Los Cabos at the tip of the Baja California peninsula, a place we've been going each year since 2003. While we always enjoy some great food while down there, this year's trip is going to be extra special as I will be reviewing a dozen restaurants for various articles. Some of the restaurants are fancy; some are in amazing settings; some might even be called "simple and plain." But the main thing that I'm counting on for all of them is that they offer up TASTY food.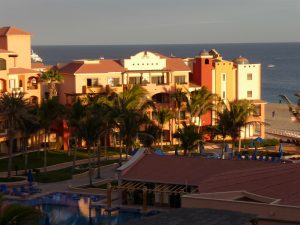 There are three big-time bloggers who have said they would publish an article of mine—especially when I told them of the food I'd be trying—from Los Cabos, and I'm really excited to be connected with them:


They're all quite active so it will be a month or two until my articles appears on their sites, but you should still go check them out, that's if you like travel. 🙂

Here are the current restaurants that I'll be reviewing for my site, for theirs, and for the articles. There are a few more that I will be going to (unannounced), and I expect them to also be delicious. In order of scheduled meals, I'll be visiting:
---


Have you signed up for my monthly travel-focused newsletter? Just click here; it only takes about fifteen seconds. THANKS!


---


I plan to be doing some live Facebook feeds from each restaurant, so if you're not yet connected with me on FB, CLICK HERE to get there, and hit LIKE.

All the restaurant action begins on Sunday, February 4th at a restaurant that is not showing the Super Bowl (thank you, Chef Tadd; we can dine in relative silence!).
---
Happy Travels!
Stuart
---
---
Stuart Gustafson is America's International Travel Expert® who speaks on cruise ships, writes novels, sends out a monthly newsletter, is an avid TripAdvisor reviewer, and loves everything about travel. Visit his website at www.stuartgustafson.com. You can also connect with him and other travelers on his International Travel Expert page on Facebook at www.facebook.com/International-Travel-Expert-147321228683651/
---
All information and images copyright © 2018 by Stuart Gustafson Productions, LLC. America's International Travel Expert is a U.S. Registered Trademark of Stuart Gustafson Productions, LLC. Ownership of images and content from other sources remains with those sources or their attributions; no ownership by Stuart Gustafson Productions, LLC, is implied or claimed.
---