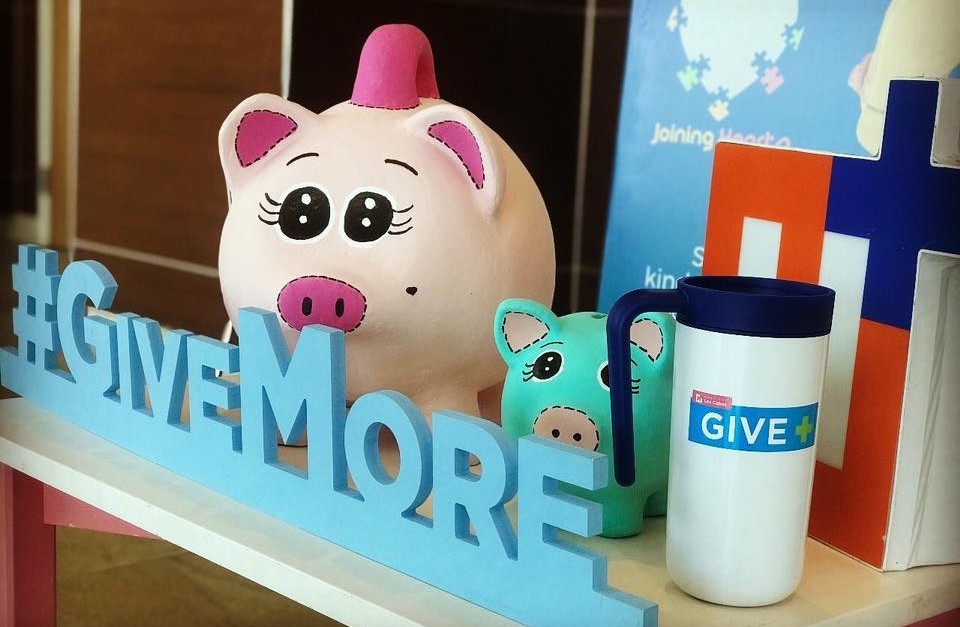 The message is simple – Give More – as in the hashtag #GiveMore. Give more so that those who have far less can receive the critical medical treatment that they need. I am in Los Cabos, Mexico, for two weeks, and I had the privilege to meet with some of the hospital staff who is involved in this amazing program. Hospital H+ Los Cabos works with several partners and foundations to research requests; the H+ goal is to take cases where the people have no other choice.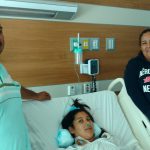 The hospital is performing four open heart surgeries this week on children who were referred by the Corazόn de Niño (Child's Heart) Foundation. This particular session of charitable surgeries will total fifteen operations, and I was privileged to meet with the family of the first patient in this grouping; she'd had open heart surgery the day before, and had just been moved from the Intensive Care Unit to her room a couple hours earlier. Her name is Bianca; her father is Alejandro, and her mother is Veronica. As we talked with her parents, Bianca tried to keep her eyes open, but it was a struggle for her just to stay awake.
Bianca is twelve years old, and she had been diagnosed with a heart defect when she was only three months old. The family lives in San Carlos, a small community about a six-hour drive north of Cabo San Lucas here in the lower part of the Baja California peninsula. Her family was told that she needed surgery when she was four years old; the family did not have the means or the social security qualifications, so there was no surgery. Then when she was nine years old, she was taken to a public hospital for the surgery, but there wasn't an anesthesiologist who was qualified in children's heart surgery. So once again, there was no surgery.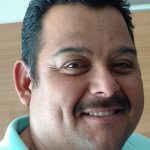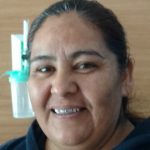 Two months ago, Bianca's family was informed that she had been approved for surgery through the GIVE+ program at H+ Los Cabos. As the first of the fifteen surgeries, Bianca's was a total success. I tried to get a smile from Bianca as I spoke with her, but she had just enough energy to keep her eyes open. But her parents smiled, and it was probably the first time in a long time that they smiled with a peace of mind knowing that their daughter was on the way to recovery and a life as any child with a normal heart. Bianca still has a few days left in the hospital as she fully recovers, but the doctors have said that her heart will keep her healthy for a long, long time. Are her parents happy? Take a look at those smiles and tell me what you think!
You can help make stories like Bianca's, or Scarlett's, or Alexia's, or any of the other children, teenagers, or adults who need surgery but are not able to afford it or qualify for it – you can help make their dreams come true. Make a qualified tax-deductible gift to the International Community Foundation to Hospital H+'s GIVE+ matching campaign at donate.icfdn.org/npo/give. Who knows, it just might be your gift that finally puts that smile on the faces of a young child's parents.
Now, be honest — wouldn't that also bring a smile to your face?
---
Happy Travels!
Stuart
---
---
Stuart Gustafson is America's International Travel Expert® who speaks on cruise ships, writes novels, sends out an infrequent newsletter (almost every month!), is an avid TripAdvisor reviewer, and loves everything about travel. Visit his website at www.stuartgustafson.com. You can also connect with him and other travelers on his International Travel Expert page on Facebook at www.facebook.com/International-Travel-Expert-147321228683651/
---
All information and images copyright © 2014-2018 by Stuart Gustafson Productions, LLC. America's International Travel Expert is a U.S. Registered Trademark of Stuart Gustafson Productions, LLC.
---