Monday, October 21

[Click on thumbnail images for full size]
Our Globus tour (code ZU 1018) tour has begun, and we are currently in Seville, Spain. The emphasis here is on Flamenco– just as Fado was the emphasis in Lisbon. Yes, we are actually a couple days into the tour, but with the lengthy travel some days on the coach, it is not easy to get something written "every day."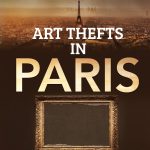 Speaking of starting a tour, that is how Art Thefts in PARIS starts: Elyse is taking her tour group into a museum in Paris. CLICK HERE for the the book synopsis, and for ordering information (it is available in print AND in all major e-book outlets!)
I call this tour "Portugal, Morocco, and Spain," although it is technically "Portugal, Spain, Morocco, and Spain [potential side trip to U.K. Gibraltar, back to Spain]." Now you can see why I chose the shorter version. Tours are like cruises — you get to see a little of a lot of places. Then it is up to you to decide if you want to go back and spend more time in one (or more) of those places you've visited.
It was a bit rainy the day we visited a few of the highlights in Lisbon, but we were quite fortunate that the hard rain did not appear until we were actually in the coach.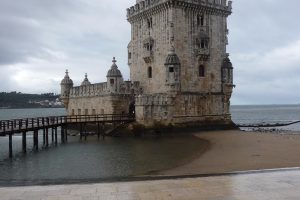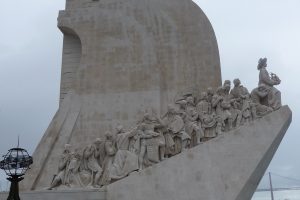 We also visited the Jeronimos Monastery, which was quite crowded on Saturday morning.
With our free afternoon we walked along the riverwalk area that was developed for the 1998 Expo. We had a nice lunch and then a ride in the TeleCabine gondolas. What a deal. A total of 4 Euros for a round-trip ride. It was too good of a deal to pass up!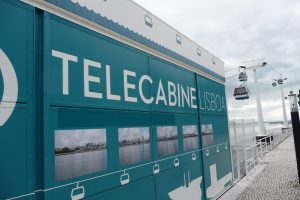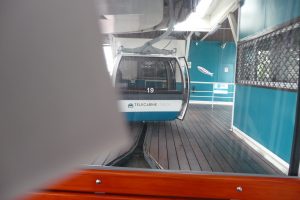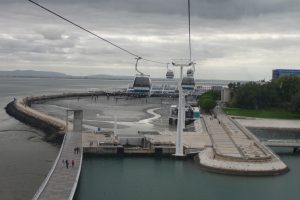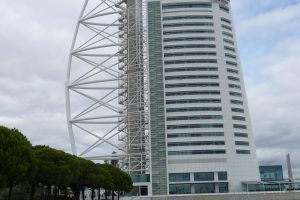 Leaving Lisbon we stopped in a sleepy little town of Azeitao, still in Portugal. We went to one of the two remaining tile factories where tiles are still made by hand. From the rolling of the clay, to the firing, hand painting, more firing, etc., it was all done by hand. It certainly sounded like quite a long process, but the resulting tiles were very impressive.
We continued the coach ride, losing an hour as we entered Spain, and arrived at our hotel in Seville in time to rest up (quickly!), and then have dinner in the hotel.
Everything is running very smoothly, and I am quite impressed with the organization of this Globus tour. I've conducted my own tours, and I've escorted many dozens of cruise ship tours as a speaker on board. Every detail on this tour has been taken care of so far, and I expect that it will continue to be superbly run.
So long for now; I hear there is an Irish pub close by!
---
---
Happy Travels!
Stuart
---
---
Stuart Gustafson is America's International Travel Expert® who speaks on cruise ships, writes novels, sends out an infrequent newsletter (almost every month!), is an avid TripAdvisor reviewer, and loves everything about travel. Visit his website at www.stuartgustafson.com. You can also connect with him personally on Facebook and/or with him and other travelers on his International Travel Expert page on Facebook at www.facebook.com/International-Travel-Expert-147321228683651/
---
All information and images copyright © 2014-2019 by Stuart Gustafson Productions, LLC. America's International Travel Expert is a U.S. Registered Trademark of Stuart Gustafson Productions, LLC.
---