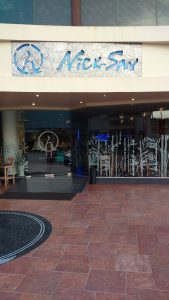 The subtle entrance to Nick-San Japanese Cuisine in Cabo San Lucas, Mexico, belies what is waiting for you inside. The elegant interior, which has been expanded over the years, surrounds the kitchen area and the sushi bar. One thing that Owner and Chef Ángel Carbajal wants everyone to understand is that there is a whole lot more to Japanese cuisine than just sushi. I had the pleasure to spend several hours with Ángel last weekend, and he explained his concepts, how he got some of his creations introduced into the famous Mastro's Restaurants, what he wants people to know about Japanese cuisine, and what you're not supposed to do with wasabi and soy sauce!

We had eaten several items, including a couple rolls, before the subject of soy and wasabi came up. We'd not mixed any of the wasabi and soy, and then Ángel gave us an explanation. Too many people, he said, automatically pour soy sauce into the small dish and then vigorously mix in some wasabi. Then they put the pieces of sushi roll into that mixture and let the rice soak it up. WRONG, he says. The idea isn't to overpower the flavor of the roll; so he demonstrated the proper way. You take a little wasabi on your finger and wipe it on the top fish or the outside of the roll. You then quickly, and lightly, dip the roll (top down) into the soy to get just a little flavoring. Then eat the roll. It's that simple.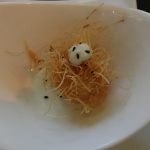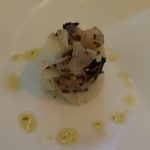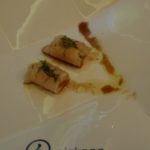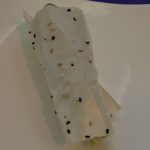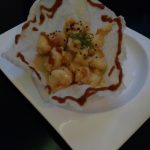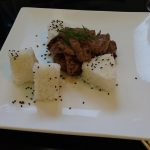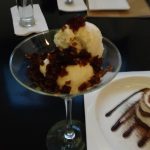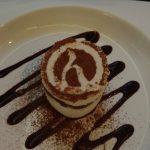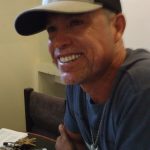 We had more items than what I've shown here; we also had a Zuke roll and a Lobster Toll. Admittedly, it was only a piece or two of each; we didn't consume entire rolls. Chef Ángel said that he uses 70% local products as he develops and prepares his amazing creations. He likes to incorporate mango, the local fish and seafood, vegetables such as jicama and serrano peppers. He also uses Sesame Oil, something I love to use as a base when I'm making a stir-fry at home. "It's something for everyone," the charismatic owner and master chef said when I asked him to describe what he wants people to remember about their Nick-San experience.

You will clearly find more than one thing you'll love when you come to Nick-San Japanese Cuisine in the heart of Cabo San Lucas. Whether it's Ángel or one of his excellently trained chefs who is preparing your food, it will be a wonderful experience that you will share with your friends.

Watch my short YouTube video (2:30) I made while dining and chatting with Chef Ángel Carbajal.

---
Happy Travels!
Stuart
---
---
Stuart Gustafson is America's International Travel Expert® who speaks on cruise ships, writes novels, sends out a monthly newsletter, is an avid TripAdvisor reviewer, and loves everything about travel. Visit his website at www.stuartgustafson.com. You can also connect with him and other travelers on his International Travel Expert page on Facebook at www.facebook.com/International-Travel-Expert-147321228683651/
---
All information and images copyright © 2018 by Stuart Gustafson Productions, LLC. America's International Travel Expert is a U.S. Registered Trademark of Stuart Gustafson Productions, LLC. Ownership of images and content from other sources remains with those sources or their attributions; no ownership by Stuart Gustafson Productions, LLC, is implied or claimed.
---
Note: This was a SPONSORED visit meaning that the restaurant and/or its public relations firm covered all my expenses in exchange for my writing an unbiased review. Regardless, the review is purely my subjective view of the service and perceived value received had I been paying for it in full myself. I am disclosing this in accordance with the Federal Trade Commission's 16 CFR, Part 255: "Guides Concerning the Use of Endorsements and Testimonials in Advertising."

---