To be a little more specific, it was my first Viking Ocean cruise. We were on a Viking River cruise in April out of Bordeaux, France, that was thoroughly delightful. This ocean cruise was on the Viking Sea, and I was one of the guest speakers on their iconic Viking Homelands cruise from Bergen, Norway, to Stockholm, Sweden. That was my thirty-sixth overall cruise counting ocean and river cruises, those as a regular passenger, and those as a speaker (All those details are elsehere on my website).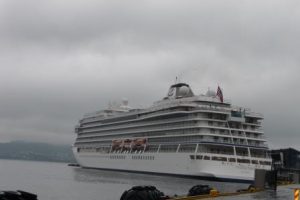 It is not feasible to post every photograph and video that I took during those fourteen days. I forgot to mention that I am still on the ship, as I am also on the return trip from Stockholm to Bergen, doing the itinerary in reverse. I had heard so many wonderful things about Viking cruises (both river and ocean) that I thought it would be hard to imagine an overall experience that good. Huh! It was amazing. I know I will inadvertently omit a few things, but I think you will get the idea of how wonderful it is to sail with Viking.
The photo above makes it look as if the ship is as large as other ocean liners. That is a bit deceiving. With a capacity of 930 passengers, there are only four decks of passenger cabins, each cabin having a private verandah. That first open deck above the water is Deck 2, a fully promenade deck around the ship at four laps to the mile. The pool is on Deck 7, and the upper sports deck is on 8. We were docked next to another line's "mid-size" ship in Helsinki, a ship with the capacity of 3,560, and while we were not completely dwarfed by it, there was a distinct difference.
Every person I spoke with on this cruise said they were much more comfortable being with 900+ guests than with over 3,000. It is not just the personal space and intimacy of the ship, you have a chance to get to know fellow travelers who enjoy adventure and enrichment just like you. Dining in the main Restaurant is open seating with tables for two to ten guests. Sat with new friends that you want to dine with again? No problem. Want to meet new guests each night (as I do when I sit at a "sharing" table), no problem. There are also specialty restaurants. And the World Café; yes, there are many choices when it comes to dining morning, noon, and evening.
What about some of those items that most cruise lines make you pay extra for? You have already paid enough for the cruise to begin with, and then you get your final statement with "nickel and dime" charges, and those charges are much more than nickels and dimes! Here are just some of what is complimentary on your Viking ocean cruise:
House beer and wine (and sodas and sparkling water) at each lunch and dinner
"Included" tours in each port; some are panoramic drives around the city to show you the highlights; some are walking tours — and each one has a trained local guide
a laundrette on each passenger deck (three through six) with three washers and dryers in each one; no charge to use them, and even the detergent is included
Amazing talks from the onboard Viking Resident Historian and other Guest Speakers (such as myself) to enrich your overall experiences in the areas
One photograph from each port (Bergen was the location where I took the ship's picture above)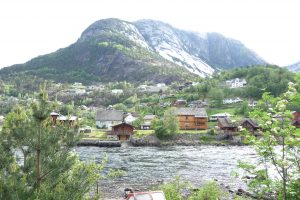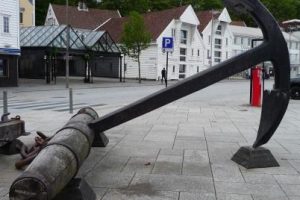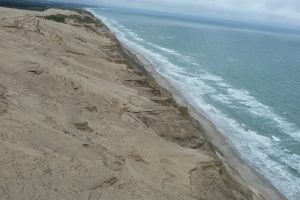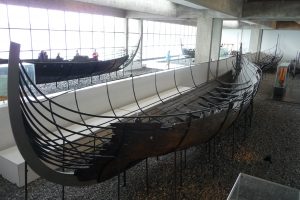 Apparently I didn't take any in Warnemunde, Germany (more than half the ship went into Berlin; I walked this charming beach town.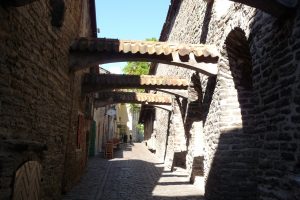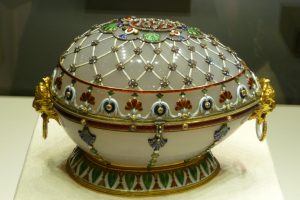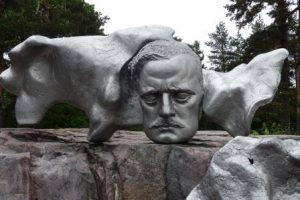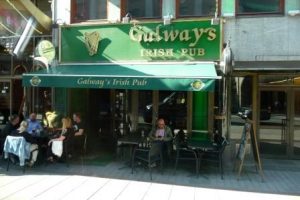 ---
---
Happy Travels!
Stuart
---
---
Stuart Gustafson is America's International Travel Expert® who speaks on cruise ships, writes novels, sends out an infrequent newsletter (almost every month!), is an avid TripAdvisor reviewer, and loves everything about travel. Visit his website at www.stuartgustafson.com. You can also connect with him personally on Facebook and/or with him and other travelers on his International Travel Expert page on Facebook at www.facebook.com/International-Travel-Expert-147321228683651/
---
All information and images copyright © 2014-2019 by Stuart Gustafson Productions, LLC. America's International Travel Expert is a U.S. Registered Trademark of Stuart Gustafson Productions, LLC.
---