This is the first in a set of articles about my recent trip to the Dominican Republic aboard the P&O ship Adonia with the new cruise line fathom + travel. [Disclaimer: Fathom travel provided my transportation, lodging, cruise, and social impact activities without the expectation or requirement of favorable reviews. The opinions expressed herein are completely mine, and I'm responsible for all the content.]
---
Sailing out of Miami harbor is a beautiful sight — water, condos, greenery — they all combine to put the cruiser into a nice tranquil peace of mind.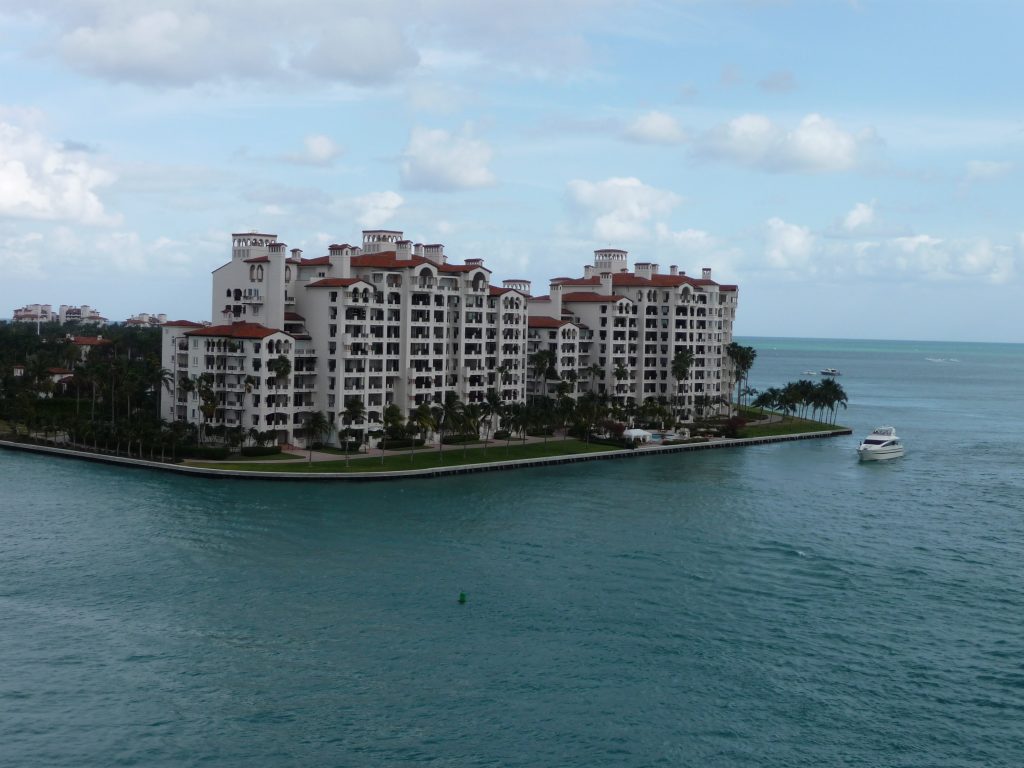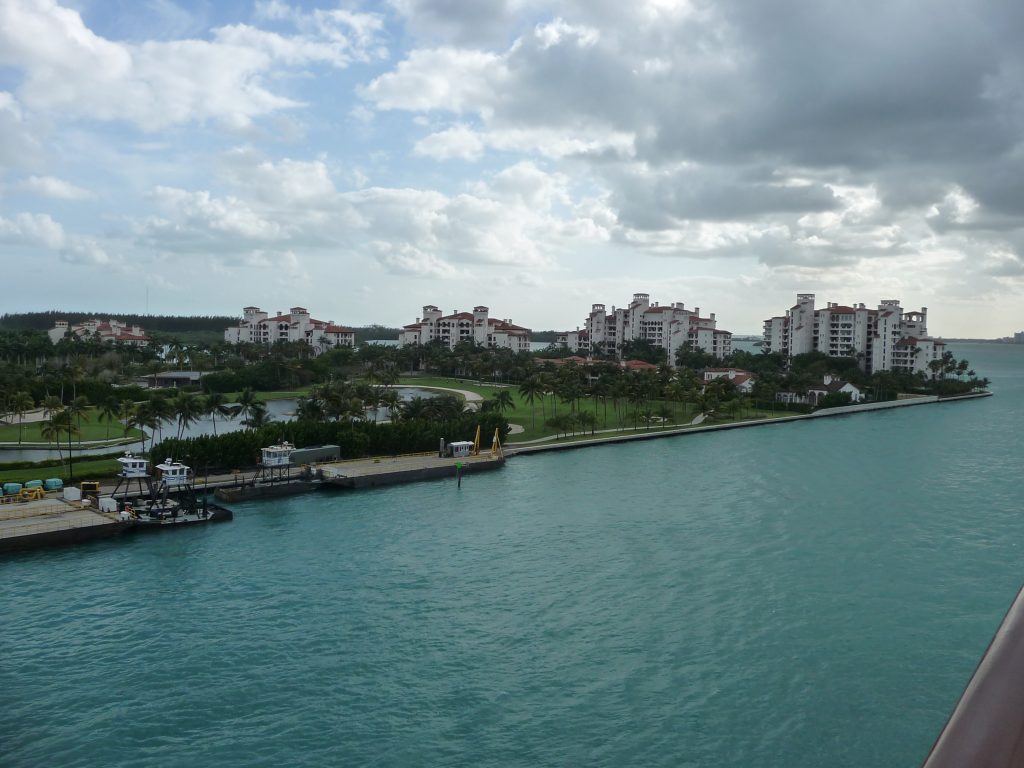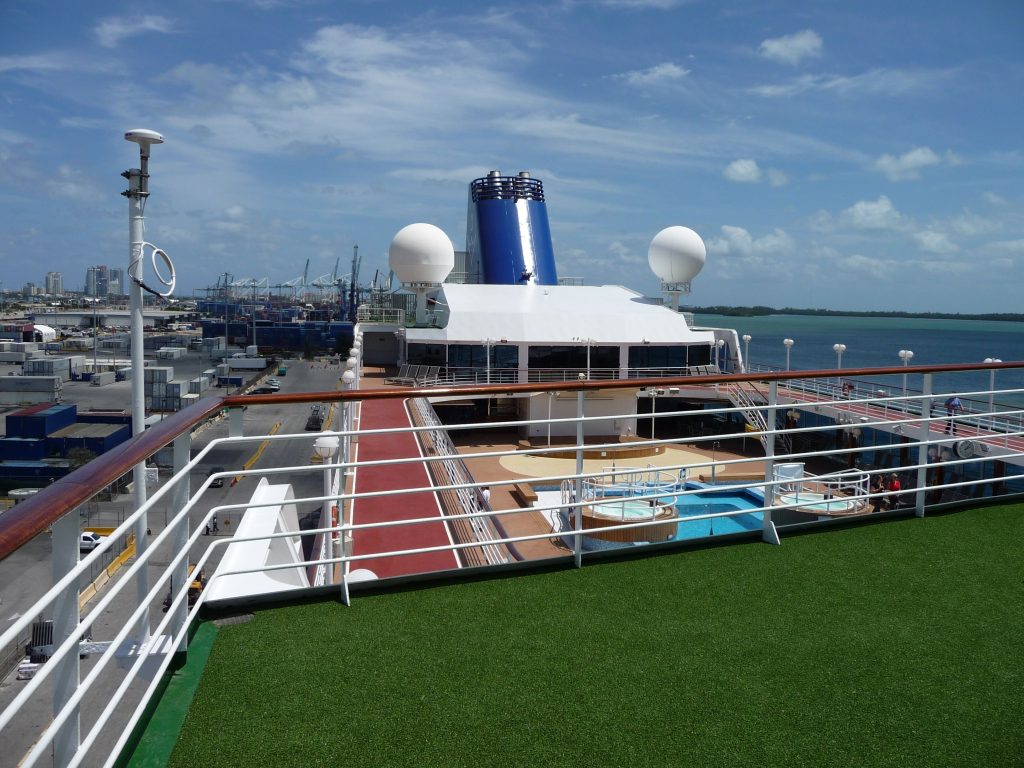 Being on "the first" of anything is a thrill for many reasons. You are experiencing things that no one has done before. There are people who try to be on the first flight of a new plane, eat at a restaurant;s opening night, see the first performance of a new play, etc. I was just lucky; I hadn't planned to go on the inaugural cruise from Miami to the Dominican Republic — it just worked out that way. Adonia is a small ship, holding a maximum of 704 passengers. I don't know how many were on board when we sailed from Miami on Sunday afternoon, April 17th, but everyone seemed like family. Some knew each other; others made new friends because of the common #TravelDeep interest.
Carnival Corporation President and CEO Arnold Donald was on board to speak about fathom, its beginnings, and its mission as it's being led by Tara Varga Russell (who just happens to live with her family in Boise, as do I). There were several inspiring talks during the sail-away event as the party atmosphere began to grow.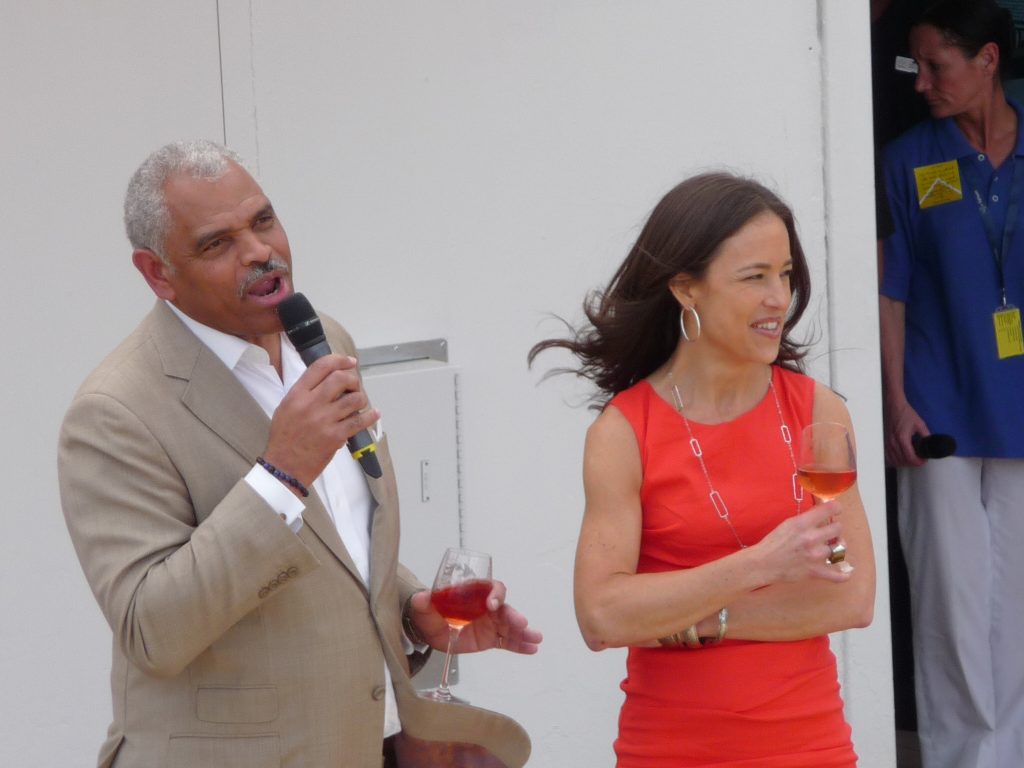 Hugs and group photos were in abundant supply as people were so excited to finally make a difference in the lives of Dominican Republic locals as well as in the lives of those participating in the on-ground #SocialImpact activities.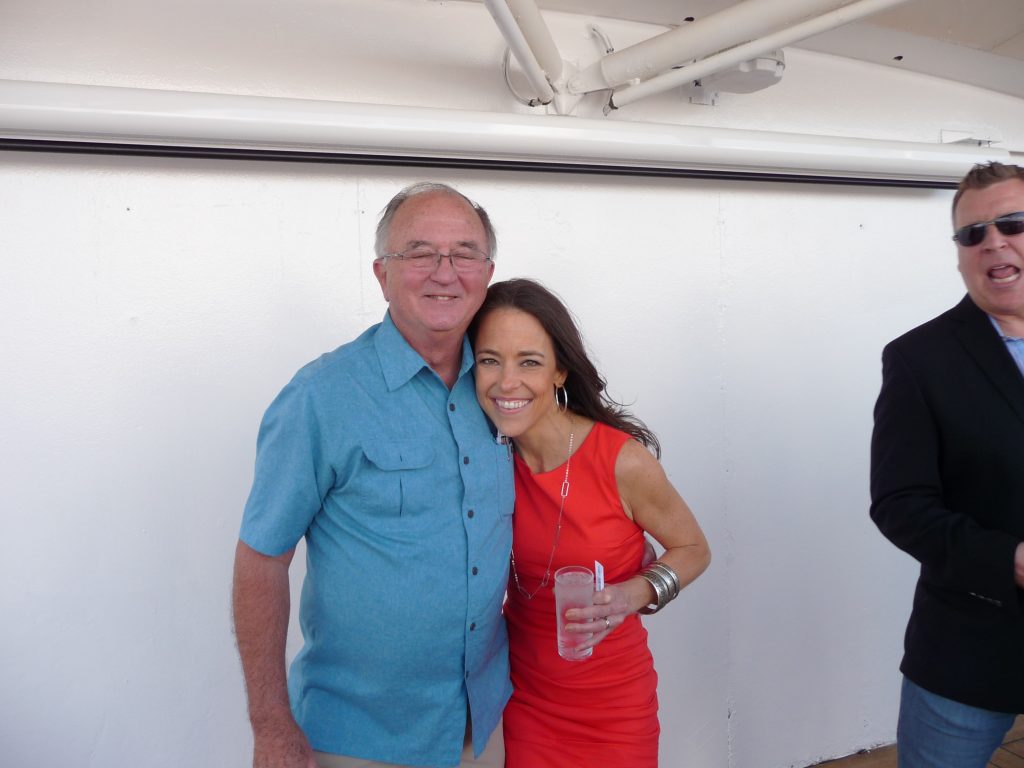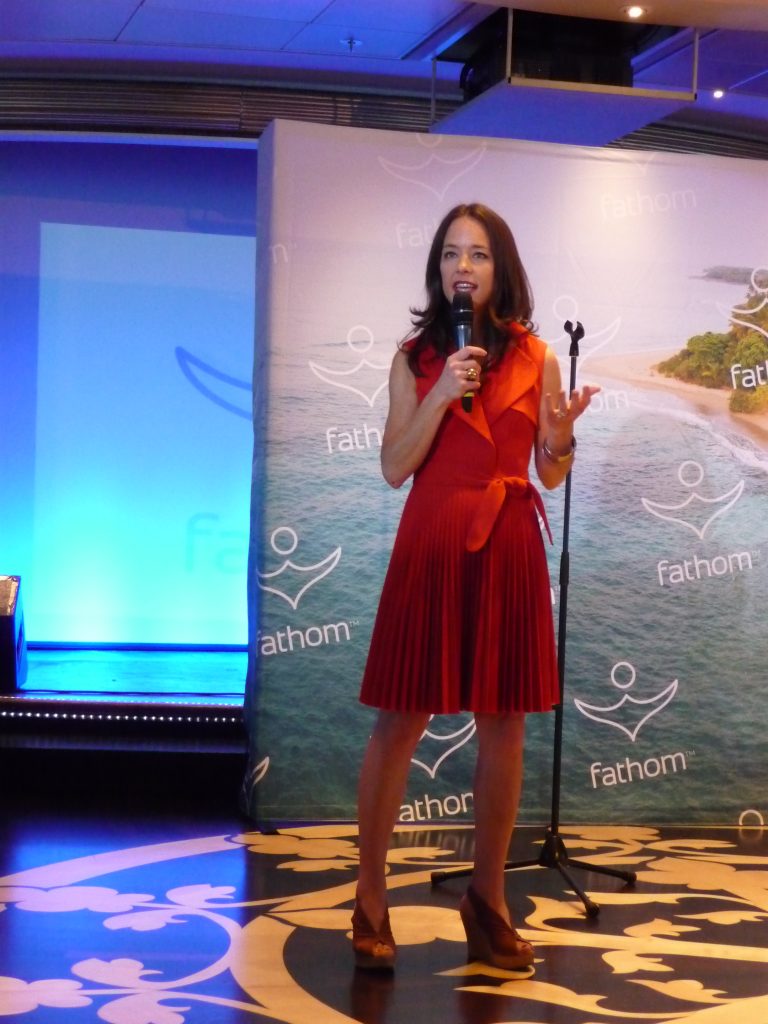 During one talk, Tara Varga Russell told us how they came up with the hashtag #TravelDeep. She began with discussing the cruise line's name, "Fathom." Most cruisers know that fathom as a noun is a unit of length used to measure the depth of water, equal to six feet. As a verb, it means to come to understand something. So when you think of fathom, you know it has something to do with water and with coming to an understanding.

The understanding we came back with from the cruise was how we were able to make an impact in the lives of the locals even though we were there for just a few days. (More about this in a later article). #TravelDeep is a phrase being used on fathom that describes what you get out of a trip on the Adonia. Most cruise passengers on other lines "travel shallow," meaning that they're there mostly for themselves. They might see a local folkloric show, or attend a cultural presentation; but once they're back on the ship, it's over. That's not the case when you #TravelDeep with fathom and participate in the #SocialImpact activities. You are building a foundation for future fathom travelers who will continue the work that you did. The involvement, unlike many mission and other do-good trips, is continual and leads to a conclusion that results in a positive impact on the lives of many Dominican Republic people. A by-product of all of this is the feeling that each traveler gets from doing this work. Some will return home saying, "Okay, I did that." Others will say, "When can I go again and take others with me? I want more involvement." It is this latter group of travelers who have learned how to #TravelDeep.

I future articles, I will discuss some of the on-ground #SocialImpact activities that are taking place in the Dominican Republic, along with ways in which you can get involved. The next time you go somewhere new, think how you can #TravelDeep through the area — it will make a difference!
---
Stuart Gustafson is America's International Travel Expert® who speaks on cruise ships, writes novels, sends out a monthly newsletter, and loves everything about travel. Visit his website at www.stuartgustafson.com. You can also connect with him and other travelers on his International Travel Expert page on Facebook at www.facebook.com/International-Travel-Expert-147321228683651/
---
All information and images copyright © 2016 by Stuart Gustafson Productions, LLC. America's International Travel Expert is a U.S. Registered Trademark of Stuart Gustafson Productions, LLC.
---