The final Vietnam ports for the season for Celebrity MILLENNIUM.
Hoi An
The Chan May port is an isolated commercial port that juts out into the South China Sea, making it subject to the vagaries of the weather. Such was the case a couple years ago when strong winds and high waves prevented us from docking. Nicer weather this time enabled us to dock and send most of the guests out to various tours in Hue, Danang, and Hoi An. We chose the cooking class in charming Hoi An, a 90-minute drive from the port.
Since we stayed along the coastline, we passed by many inlets and bays where our guide explained some of the methods used by local fishermen.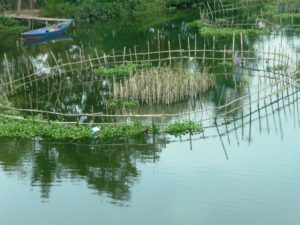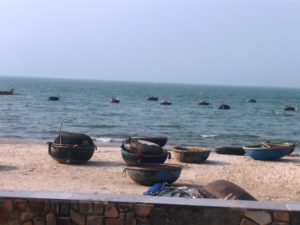 Once we got to Hoi An, we walked to the Central Market where fresh meats (only beef and pork, no chicken or other animals), herbs, and fruits are sold. We stopped at a couple stalls for detailed information first on the fruits, and then on the herbs.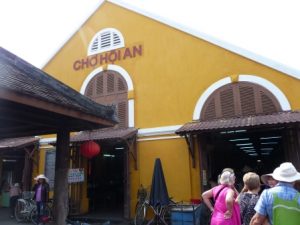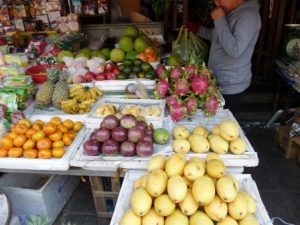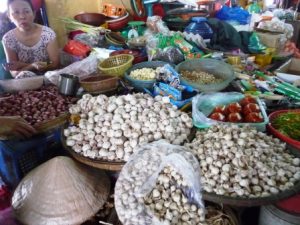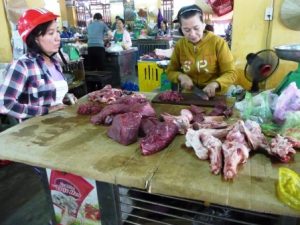 We were pleasantly surprised as we walked along the river; we weren't expecting to see such a vibrant area filled with locals and tourist. It reminded me of our stay along Canal St. Martin in Paris a few years ago.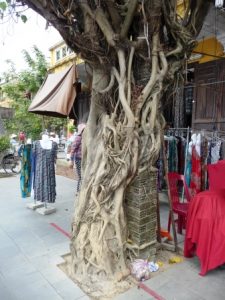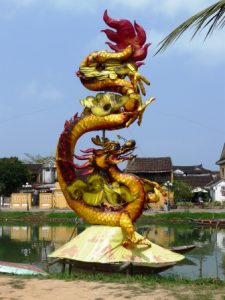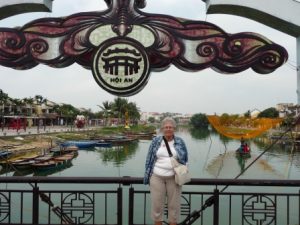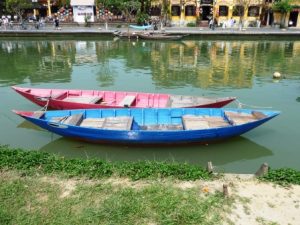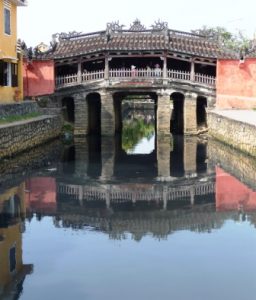 The sign for Fresh Beer for 5,000 Dong (about 23 U.S. cents) was too tempting to pass up. It was a glass of beer that was pretty light in flavor – thus the price. We later on were able to pick up cans of Saigon Beer for 15,000 Dong (less than 75 cents) as we walked along – a much better taste.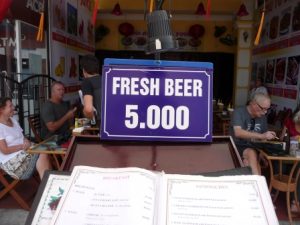 There were shops for just about anything you'd want (that is that you'd want to figure out how to pack it up and take it home). One of the more interesting items was the selection of silk sleeping bags; a cute idea, but not sure of their practicality. It was definitely fascinating to see the stick and paper lanterns being made.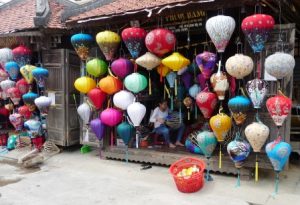 Our cooking class was a lot of fun; we made spring rolls, made a marinade for our chicken and beef kabob, and then sliced a mango for a delicious mango salad. Only one person cut a finger using the knives, but that didn't slow her down at all.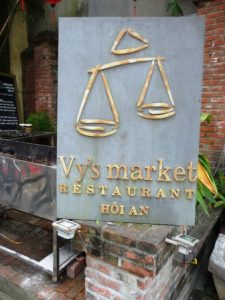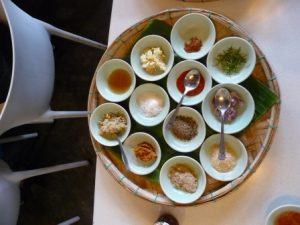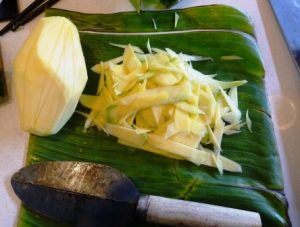 One our way back to the ship we crossed over the Dragon Bridge in Danang; that was a nice view.


---
Ha Long Bay
The next day we arrived in Ha Long Bay, a UNESCO World Heritage Site, where we dropped anchor. There are over 1,900 "islands" jutting out of the bay, and we went on a "junk" out to one of the more famous ones.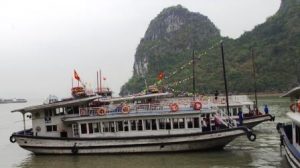 The story goes that a poor farmer was on this island about twenty years ago, and he accidentally discovered a cave that was covered by bush. As he pulled the bush aside, he discovered an entrance to the enormous limestone cave system of stalagmites and stalactites. He then became very rich by selling tickets to view the cave (nice story, huh?). As you can see by the number of boats, the cave is a very popular place.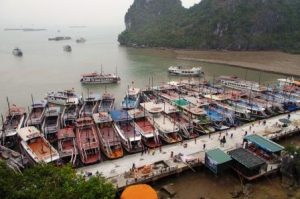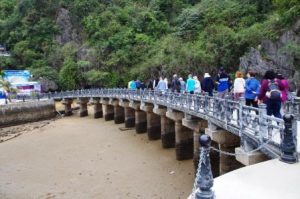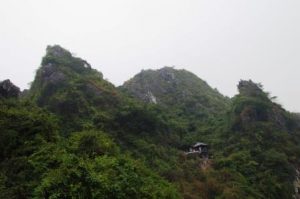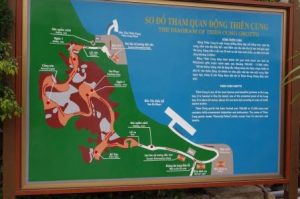 The colored lights inside the cave create some interesting, although artificial, views.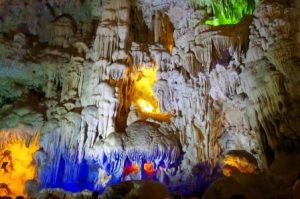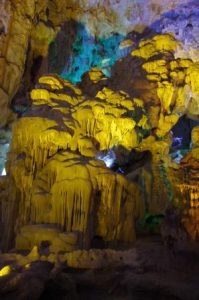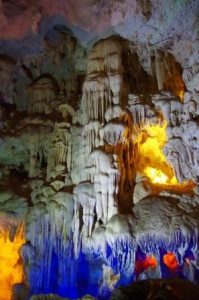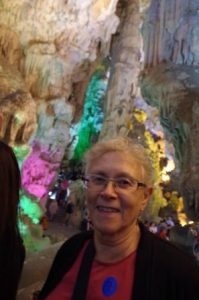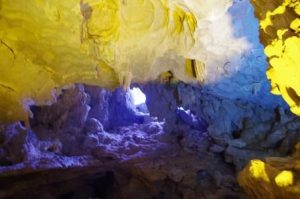 There are some other fascinating rock formations, one of the more popular pairs being the "Kissing Rocks."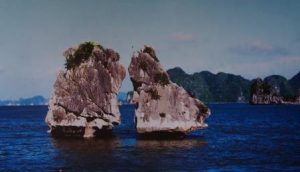 Our short tour of "Halong Bay by Boat" ended and we came back aboard the ship for a restful evening. Then we have one more sea day until we pull into the port of Hong Kong where we're actually in port for one full day before the last day of the cruise. Many will be leaving, but we're staying on as this is just our first of four cruises in SE Asia.
It's so long for now, but there's more to come.
---
Happy Travels!
Stuart
---
---
Stuart Gustafson is America's International Travel Expert® who speaks on cruise ships, writes novels, sends out an infrequent newsletter (almost every month!), is an avid TripAdvisor reviewer, and loves everything about travel. Visit his website at www.stuartgustafson.com. You can also connect with him and other travelers on his International Travel Expert page on Facebook at www.facebook.com/International-Travel-Expert-147321228683651/
---
All information and images copyright © 2017 by Stuart Gustafson Productions, LLC. America's International Travel Expert is a U.S. Registered Trademark of Stuart Gustafson Productions, LLC. Ownership of images and content from linked sources remains with those sources or their attributions; no ownership by Stuart Gustafson Productions, LLC, is implied or claimed.
---