It's no secret that I really do love to travel, and these days I'm doing a lot of it by speaking on cruise ships. Here it is the first day of June, and I've spoken on four cruises with seven more booked for the rest of this year. There's no question that I'm visiting many amazing places and seeing lots of fabulous sights. Please read down to the end of this article for a link to 55 of the most amazing botanical gardens in the world!

Many of us spend our time in museums when we go places, and they're a great place to revisit history, view awesome artwork, or even seek indoor shelter on a hot or a rainy day. Another venue to consider is a garden. On our recent set of cruises in Southeast Asia, we did visit the Glover Gardens in Nagasaki, Japan — a couple photos are below; the gardens are included in this posting from two months ago.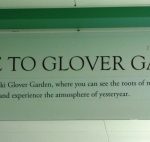 A year ago we went on a 19-day road trip, and one of our stops was in Palm Desert, California. While there, our host John took us to visit the Living Desert, a botanic garden where native animals and plants all co-exist in natural environments. The children we saw there really enjoyed feeding carrots to the giraffes. A couple photos are below, and here is the link to last year's article.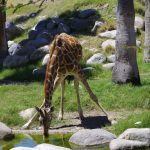 For a great resource on some of the most amazing botanical gardens in the world — I've been to a few of them — I highly recommend that you check out this article from Sproutabl (www.sproutabl.com), a lawn and garden blog that aims to help people learn about all kinds of gardening, lawn care practices, and plant care. The article is 55 Stunning Botanical Gardens You Really Need to See Before You Die — CLICK HERE for the link. If you like gardens, you're sure to like this quick-and-easy reference to these amazing gardens — please let me know what you think!
---
Happy Travels!
Stuart
---
---
Stuart Gustafson is America's International Travel Expert® who speaks on cruise ships, writes novels, sends out an infrequent newsletter (almost every month!), is an avid TripAdvisor reviewer, and loves everything about travel. Visit his website at www.stuartgustafson.com. You can also connect with him and other travelers on his International Travel Expert page on Facebook at www.facebook.com/International-Travel-Expert-147321228683651/
---
All information and images copyright © 2017 by Stuart Gustafson Productions, LLC. America's International Travel Expert is a U.S. Registered Trademark of Stuart Gustafson Productions, LLC. Ownership of images and content from linked sources remains with those sources or their attributions; no ownership by Stuart Gustafson Productions, LLC, is implied or claimed.
---