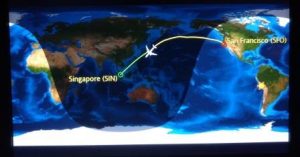 We managed to make it through the 17.5 hour flight from San Francisco to Singapore, losing Wednesday in the process. We did get some sleep on the way so we were able to get back out once we checked into our hotel (at we had reserved for the previous night so we could get in no matter when we arrived today). Here are a few more shots of the display screen from our 787.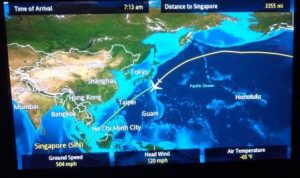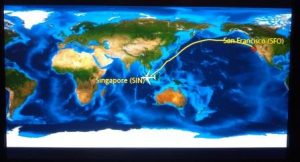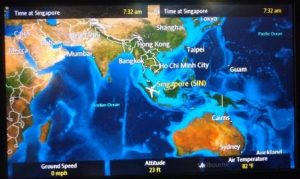 Our hotel is in the Clarke Quay area just on the outskirts of Chinatown.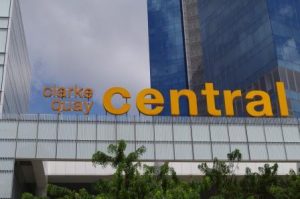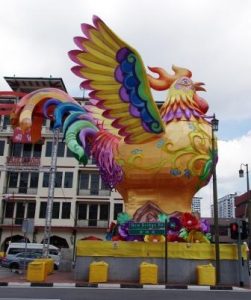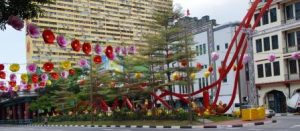 We weren't here for the January 28 festivities of the Chinese New Year as they ushered in the Year of the Rooster, but some of the items, such as the giant rooster, are still on display. We walked around, winding our way into some of the back streets until we found a place that looked busy and good. Darlene had a bowl of noodles as her first meal here in Singapore, and I had a bowl of Sour and Spicy Soup — yes, it was!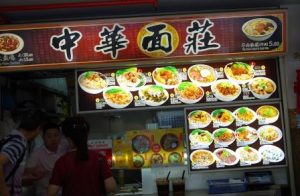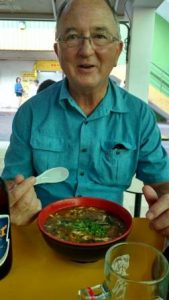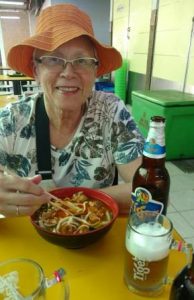 We continued our walk through more of Chinatown, found a shop with postcards AND stamps, bought some, and then headed back to the hotel to give our feet some rest.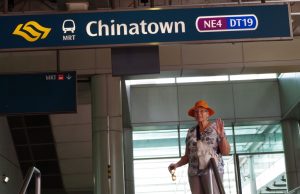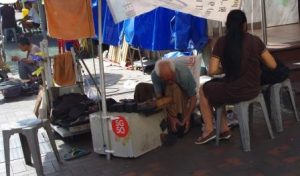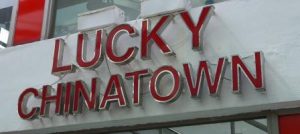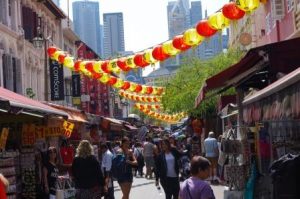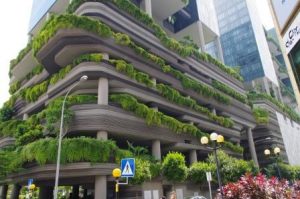 We're rested up, and so it's time to get back out and do some more walking. We're going to meet a former co-worker of mine who's here in Singapore on business, then go have some dinner and maybe even a cool beverage! It's been a great first day here in Singapore; so much has already gone on and we landed not even 10 hours ago!
---
Happy Travels!
Stuart
---
---
Stuart Gustafson is America's International Travel Expert® who speaks on cruise ships, writes novels, sends out an infrequent newsletter (almost every month!), is an avid TripAdvisor reviewer, and loves everything about travel. Visit his website at www.stuartgustafson.com. You can also connect with him and other travelers on his International Travel Expert page on Facebook at www.facebook.com/International-Travel-Expert-147321228683651/
---
All information and images copyright © 2017 by Stuart Gustafson Productions, LLC. America's International Travel Expert is a U.S. Registered Trademark of Stuart Gustafson Productions, LLC. Ownership of images and content from linked sources remains with those sources or their attributions; no ownership by Stuart Gustafson Productions, LLC, is implied or claimed.
---