Here are photos from Bangkok, Thailand. It's said that the Thai people are the "Happiest People" in the world. I don't know if that's true or not, but I've not met one unhappy person in my several trips to Thailand. My recommendation is an overnight stay (more nights the better) because if you're on a cruise ship docked in Laem Chabang, it's a two-hour ride each way. But if you don't have any choice, even a day trip into Bangkok is worth the trip!
Stuart Gustafson personally took each photograph displayed, and the copyrighted images are owned by him. If you click on a thumbnail image, you will see a larger and more complete picture that opens in a separate window.
---
The Grand Palace — this is why you come to Bangkok for the first time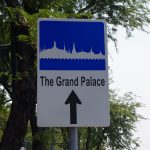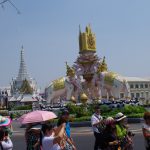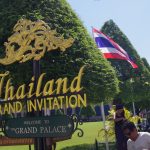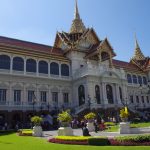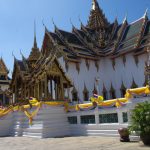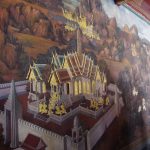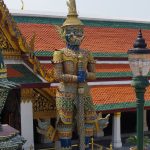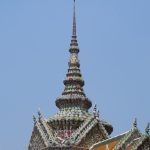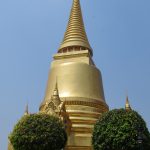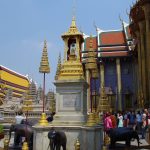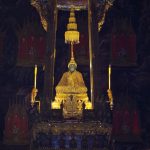 ---
Wat Arun — Temple of Dawn on other side of river; you are actually allowed to climb up the [steep] steps of this temple for a nice overhead view (which I did)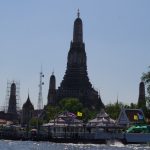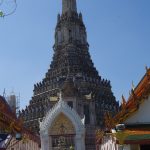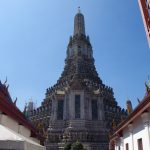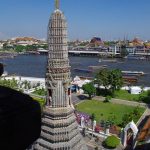 ---

Have you signed up for my monthly travel-focused newsletter? Just click here; it only takes a half-minute. THANKS!

---
Wat Traimit — Temple of the Golden Buddha. With a weight of over five tons, this is the world's largest gold seated Buddha. It was "lost" for years as it was covered in ordinary plaster to keep it out of the hands of would-be robbers.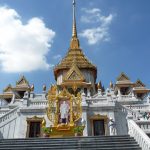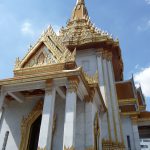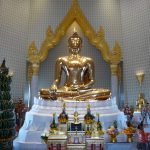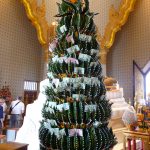 View my short YouTube video (0:45) of the Golden Buddha from 2015
---
Wat Pho — Temple of the Reclining Buddha — the image of Buddha is over 150 feet long, and as with most temples, you have to take your shoes off to enter. The soles of the feet are about ten feet high and about thirteen feet long, are inlaid with mother-of-pearl, and they are each divided into 108 arranged panels, displaying the auspicious symbols by which Buddha can be identified. It's difficult to get a full-length picture due to the statue's length and the occasional draperies for "maintenance purposes."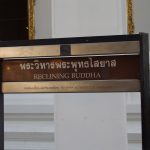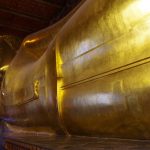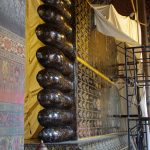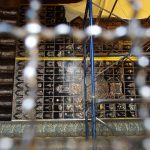 ---
Tuk-Tuk Around Town — Tuk Tuks are the way that the locals get around town quickly. Tuk Tuks might not look like the safest form of transportation, but if the locals take them, why should we object?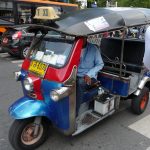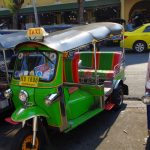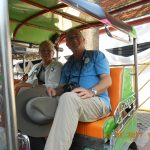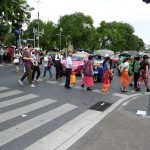 View my Tuk Tuk Ride YouTube video — it's only about a half-minute long.

---
---
Privacy Policy — Site Terms — Media Kit
America's International Travel Expert® is a U.S. Registered Trademark of Stuart Gustafson Productions, LLC. All Rights Reserved.
---