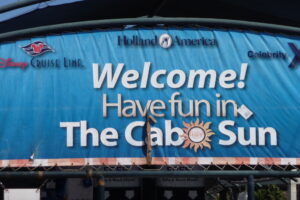 I am heading to my favorite place in the sun, Los Cabos, BCS, Mexico, in just a few days. I haven't traveled much, or even been posting because of my wife's Alzheimer's Disease, and her passing away just about six months ago. They have been very difficult times.
My daughter will be with me this time so she can see what my wife and I always enjoyed about going to Cabo. In fact, this trip will be my 23rd time there. In addition to the normal activities while there, I will be writing about some of the places to find the most amazing food selections, views, ambience, etc. I have been given an Assignment Letter from The Hotel Guide to write an article titled Amazing Breakfast, Lunch, Dinner Cuisines in San José del Cabo! I will featuring one—and only one—place for breakfast, place for lunch, and place for dinner.
The lunch and dinner locations are set.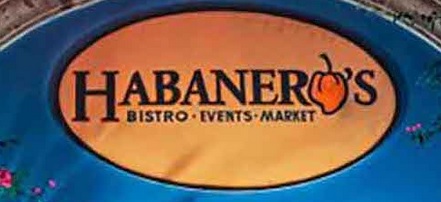 Legendary chef and entrepreneur Tadd Chapman will be hosting us for LUNCH at his [relatively] new Habaneros Bistro in the beautiful courtyard of El Encanto Inn and Suites in the heart of San José del Cabo. My wife and I enjoyed many meals at Habaneros in its old San José location, sometimes walking to it from the "hotel zone" beach area. We also had a most amazing dinner at one of his restaurants a few years back when we were introduced to a Jalapeño Margarita. Tasty, and with a kick!
Looking at the lunch menu, I think I could make a full meal just out of the five Starters. You know what that means? Right; I'll have to go back again, if not several more times!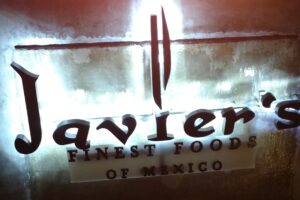 Having enjoyed a spectacular evening and DINNER at Javier's Restaurant a few years back, I am super excited to be going back to experience their new design and menu, not that the previous design or menu needing any improvements! The view out over the Sea of Cortés, aka the Gulf of California, provides awesome views, especially as the sun continues its slow descent into the horizon. I have looked at the wide variety of selections on their extensive new menu, and I am clearly at a loss as to what to have. Maybe they will make it easy for me by just providing a set menu.
Perhaps I will take a picture of the menu, write down what I am having, and then come back at least once more to savor some new aperitivos and/or entrees. The service and ambience were totally spectacular the last time I dined at Javier's, so it's hard for me to imagine what improvements were made to make it even better than before!
BREAKFAST is the one meal that still must be confirmed. I am hoping for a location that, in addition to amazing cuisine and ambience, provides gorgeous views that accentuate the beauty of the area and the extraordinary attack on your senses as a new day dawns in San José del Cabo!
Stay tuned as 2023 is just about ready to begin. I hope you have a wonderful day, week, month, and 2023!
Wishing you the best.
Stuart Gustafson, America's International Travel Expert®