I hope your Summer has been going well. Yes, it has been "more than warm" in many areas, but I'm not complaining as I know the weather will turn to the cold side here in about three months. What a better way to wrap up Summer with some good reading material and helping out those in need?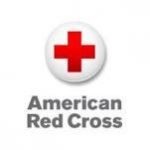 Seven of my books are listed below, and you have a choice of
taking an outright 30% discount
taking a 15% discount AND 15% goes charity
paying full price with a 30% gift from me to charity
Of course — I will gladly inscribe and autograph each book, especially for the ones you're buying as gifts for someone else
The charity I am donating to is the American Red Cross, a humanitarian organization that provides emergency assistance, disaster relief, and disaster preparedness education in the United States.
---
Regarding shipping:
> Total price of $15 or more (USD) are shipped free to USA addresses ($3 shipping charge below $15 total price)
> The variability in the cost to ship to other countries makes it difficult for me to ship books outside the USA. I will gladly determine the shipping cost (less the amount I would absorb for shipping to USA) and tell you that cost if you'd like me to ship to your country.

---
Here's how your special pricing works:
Novels: List Price $15.00; with 30% Discount $10.50; with 15% Discount and 15% to Charity $12.75; with 30% to Charity $15.00
Others: List Price $10.00; with 30% Discount $7.00; with 15% Discount and 15% to Charity $8.50; with 30% to Charity $10.00
American Red Cross will receive:
Novels: with 30% Discount $0.00; with 15% Discount and 15% to Charity $2.25; with 30% to Charity $4.50
Others: with 30% Discount $0.00; with 15% Discount and 15% to Charity $1.50; with 30% to Charity $3.00
---
NOTE: I use PayPal to process payments; you don't have to be a PayPal member to use this service; use your credit card and earn points or miles.

---
. . .
an Amazon #1 Best Selling and #1 Top Ranked novel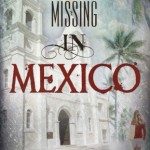 Missing in MEXICO
— Private Investigator Stan W. is hired to find Sarah Johnson, a college freshman who's missing after a family vacation in Los Cabos, Mexico. Even with local help and some promising leads, he's unable to find her and he returns to tell the parents. Months later he receives a mysterious letter from someone who says she can help him find Sarah, and he jumps on the next plane to Cabo. Will this be the lucky break he needs to find her? Or will she remain missing —
Missing in Mexico
?
---
. . . Introducing Mathematics Professor Alfred Dunningham, PhD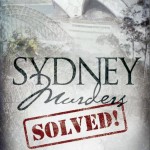 Sydney Murders—SOLVED! — Three murders in one week take place in high-profile locations around Sydney, NSW, Australia. There's no evidence of struggle and each victim has a similar tattoo. The front page news each days makes the Police Commissioner desperate to make an arrest. Mathematics Professor Alfred Dunningham, PhD, famous for his seminars Detective Work Made Easier Through Mathematics, is brought in to help make sense of the pieces of the puzzle. The police apprehend their suspect and the newspaper headlines announce it. Another body is found; it fits the pattern as the previous killings. Do they have the real killer? The professor knows and it's shocking when he names the killer.
---
. . . Featuring the return of Mathematics Professor Alfred Dunningham, PhD —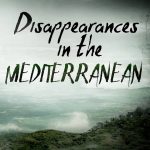 Disappearances in the MEDITERRANEAN — One passenger on a cruise in the Mediterranean Sea is disappearing after each day in port. Cruise line security is beefed up, and Interpol is brought on board to investigate. Nothing unusual is found, although one of the investigators thinks he's found a mathematical connection. Professor Alfred Dunningham, in Paris at a math symposium, is toasted for his work in solving the Famous Sites Murders in Sydney, Australia. He's called; the pleadings work, and he and his wife fly to meet and board the ship. There is some similarity to the Sydney case, but the Professor dismisses that notion—"Too obvious; would look like copy cat," he says. Can he solve the mystery before the end of the cruise?
---
---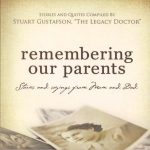 remembering our parents . . . Stories and Sayings from Mom & Dad — This gift book is a nice collection of over five dozen heart-warming stories from "people next door" to celebrities, war heroes, Olympic athletes, etc. One of my favorite stories is the two-page hand-written letter that I received from former Major League Baseball player Rubén Amaro, Sr. The following postscript was included with his story, an indication of what family and legacy mean to him. "Thank you for the privilege to once again remember Santos & Josefina" (his parents). Family legacy is so very important — one day you just might ask yourself, What will be my legacy?
---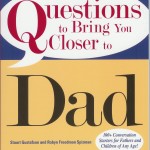 Questions to Bring You Closer to Dad — What would you want to know about your dad? This book helps you as it defines "Types of Dad and their Characteristics." Why is that important? Because knowing what "type of Dad" he is guides you to appropriate ways to start conversations, ask questions, etc. What if your dad is no longer alive? The book shows you how you can still find out about him. With over 120 questions, this book is a great way to strengthen the bond whether it's the child asking the questions or the dad filling them in for his children.
---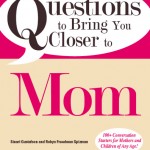 Questions to Bring You Closer to Mom — Similar to the "Dad book" in that types of Mom are listed and defined, I used this book as a way of starting conversations with my mom when she was in her 90s. If you're not sure how to begin that conversation, use the book as an excuse to get started. Just say, Hey, Mom. I got this book and I'd like to ask you a question from it; would that be okay? It will be more than okay — she will soon be asking you, When are we going to get around to answering more of those questions from that book? Believe me, it works!
---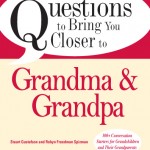 Questions to Bring You Closer to Grandma & Grandpa — Learning about the grandparents is decidedly different than Mom or Dad because of the generation that's between grandparents and grandchildren — namely the parents! Using a different approach you'll find the experience just as rewarding, if not more so! One thing that's clear is that not all grandparents are the same, and you'll find that out right away once you start with this book. Grandparents: If you want to open the pathways for conversations with your grandchildren, get a copy of this book and give it to them after you've written inside, "This is your license to ask us anything!"
---
---
(You can visit various pages and add items to your shopping cart before checking out — click the "View Cart" button on any page to see what's in your cart.)