September 14, 2016 — Otaru, Japan
One of the [many] interesting benefits of being on a re-positioning cruise is that you will often stop in ports that most cruise ships never visit. The port of Otaru, on Japan's northern island of Hokkaido, is a lovely area that many people use just as a way to get to Sapporo — yes, they make the beer there! There's nothing wrong with going to Sapporo, but Otaru deserves a visit all on its own. That's what I did today, and here is my story.

It had been five days at sea since we'd left Dutch Harbor, Alaska (and that was our first port after four sea days out of Vancouver, B.C., Canada). We even crossed the International Date Line so the calendar looks as if we've been at sea for six, but it was only five nights and lots of changing our clocks and watches. The passengers were eager to step on solid ground, but we first had go through the mandatory immigration procedures as this was our first stop in Japan.
---
Short Pause for a Commercial Break . . .
To automatically receive these occasional posts from me via email . . .
I'd made my list of places I wanted to go and activities I wanted to do. This was my first time in Otaru so naturally I wanted to do some "tourist" things — visit the Otaru Canal; see the Music Box shops; visit the aquarium and museums; sample sushi at various places. The big question is, Will I have enough time to do it all and be back on the ship by 6:30 tonight?

Given that I did a lot of walking, went into a lot of shops and museums, I can't list everything in this posting. If you want more detailed information on Otaru, contact me via the CONTACT page and I'll do my best to answer your questions. Below are some of the places and sights of Otaru on Japan's northern Hokkaido Island.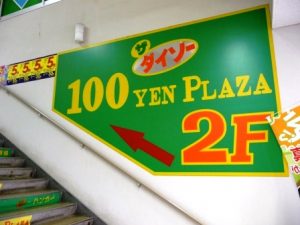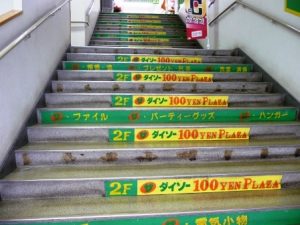 Similar to the "Dollar stores" in parts of t world, Japan has its "100 Yen" stores, although the items actually 108 Yen. I found a pair of earbuds to replace the ones I brought with me — one of the wires must have come loose. But now I have a good set; perhaps I'll stop in another store (Daiso is one of the big players) and pick up spares!


---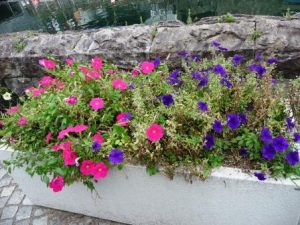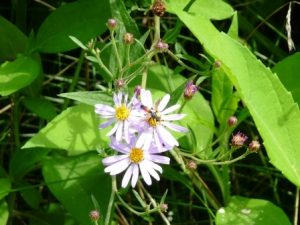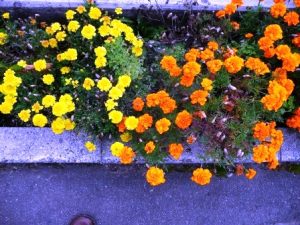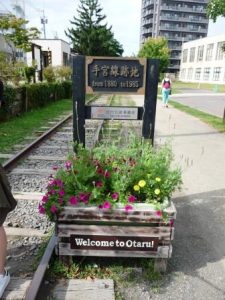 It's not the right time of year for cherry blossoms, but there were still some pretty flowers to enjoy.
---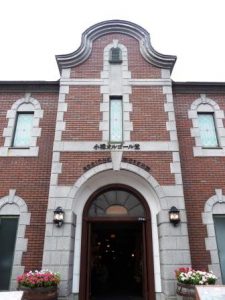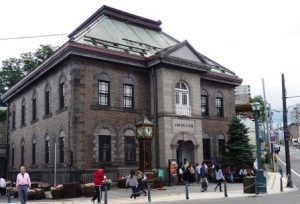 Music boxes are very popular in Otaru; the first picture is the Music Box Museum and the other two are one of the many music box stores in town along the famous Sakaimachi Shopping District Street.


Steam powered clock in front of the Music Box Museum.
---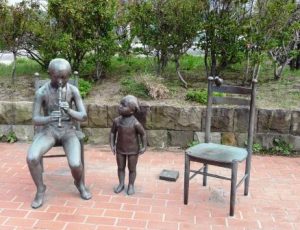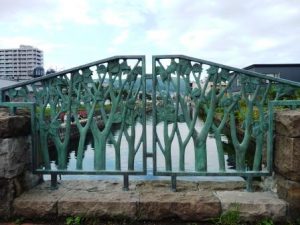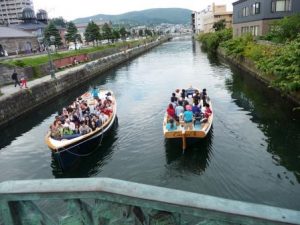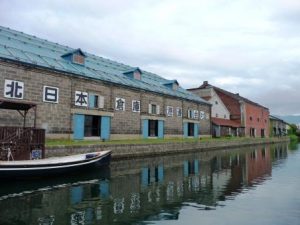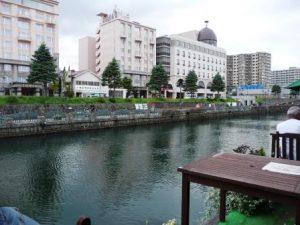 Otaru Canal — an awesome place for a relaxing ride or just a place to stroll or sit and watch people.
---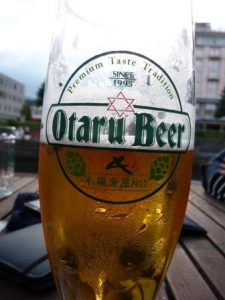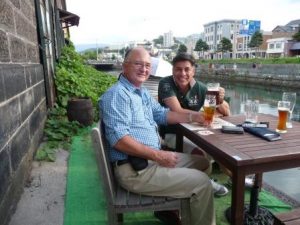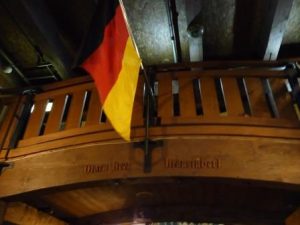 The Otaru Beer Hall on the Otaru Canal in Otaru, Hokkaido, Japan, is — of course — a German Beer Hall!!!
---
Yes; I have many more photos but I don't want to bore you. I found Otaru to be a very vibrant city that was originally a fishing village in a protected bay. The people were friendly and we had great weather! If you have the chance to go on a cruise that has a stop in Otaru, I hope you'll consider taking it.
---
Happy Travels!
Stuart
---
---
Stuart Gustafson is America's International Travel Expert® who speaks on cruise ships, writes novels, sends out a monthly newsletter (almost every month!), is an avid TripAdvisor reviewer, and loves everything about travel. Visit his website at www.stuartgustafson.com. You can also connect with him and other travelers on his International Travel Expert page on Facebook at www.facebook.com/International-Travel-Expert-147321228683651/
---
All information and images copyright © 2016 by Stuart Gustafson Productions, LLC. America's International Travel Expert is a U.S. Registered Trademark of Stuart Gustafson Productions, LLC.
---