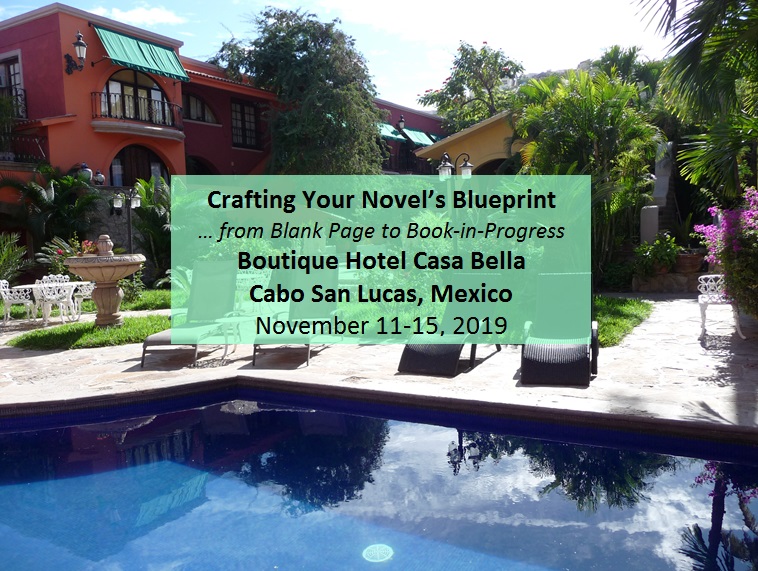 Registration is not yet open — CLICK here to JOIN the VIP Waitlist
claim your free bonuses and be the the first to know about Registration Specials and VIP Ugrades!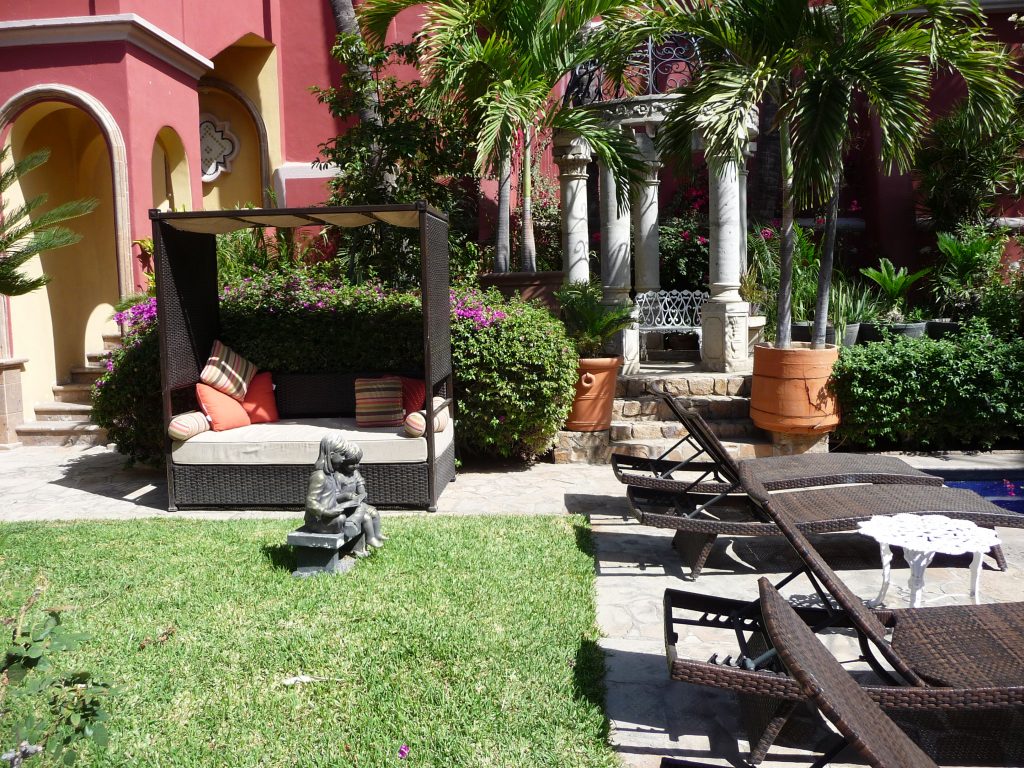 Imagine that you are sitting in the tranquil atmosphere of our cozy boutique hotel that has been completely reserved for only you and a few others focused on crafting the beginning of their novel. You share some ideas with others, make a minor change in your plot concept, and then you ask Stuart to review it. "I like it," he says and then he adds, "I can tell that you have put a lot of thought into it. How did you come up with this great story?" You tell him how the idea came to you, how it has been in your head for a long time, and how you were looking for the right venue and a straight-forward approach that suited you for starting to create your novel. The quietness and the intimacy of the courtyard setting brings life to your novel as you talk about it. You know you made the right decision to join Stuart and others on this amazing and rewarding writers' retreat.
"What if I haven't even started my novel?" No problem, Stuart will show you the steps so that you get started!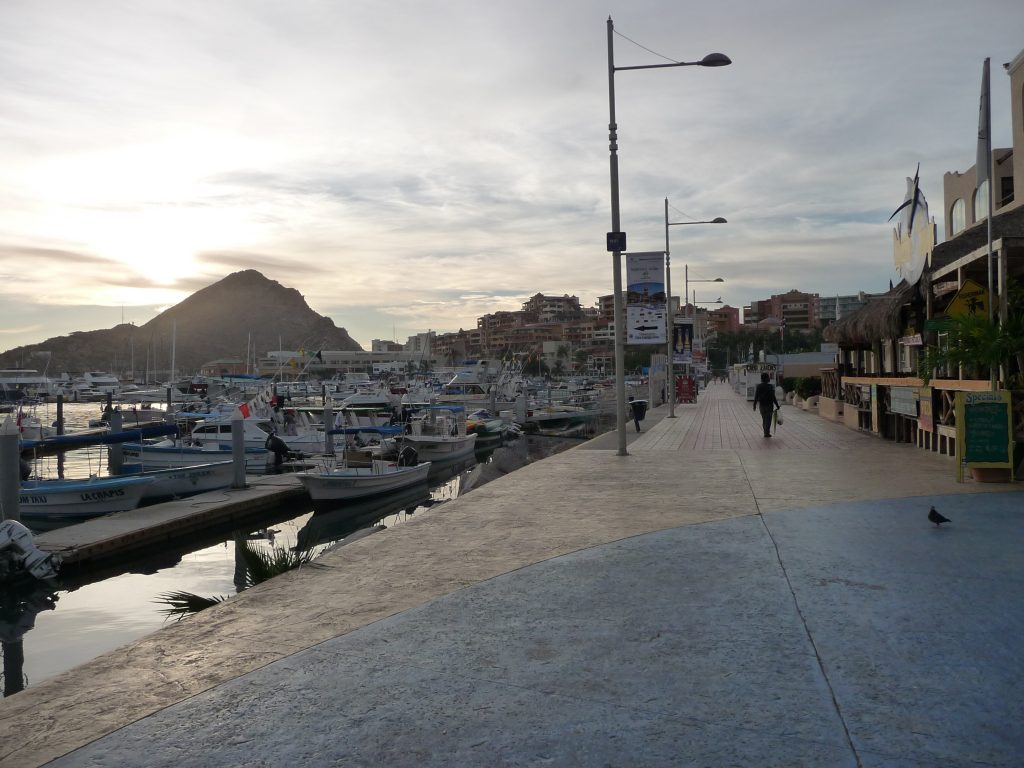 As you expand your work on Character Development, you understand how yesterday's exercise of watching and talking to people at the marina helped you to be more descriptive in your novel's characters; so descriptive, in fact, that others are able to visualize and identify both your protagonist and the antagonist. You re-read the detailed character descriptions that were much easier to create than you thought they would be, and, YES, you can see your characters, and their mannerisms are just as you described them. Stuart moves to a different part of the peaceful courtyard and listens to another retreat member describe the characters in her novel. "Close your eyes," Stuart says to her. "Can you see them when I repeat your descriptions?" She nods her head up and down as Stuart describes one of her own characters. A smile comes across her face as she knows she has just created the perfect character.
"My novel is half finished, but I'm stuck." Sorry you're stuck; Stuart will work with you so that you get back on track!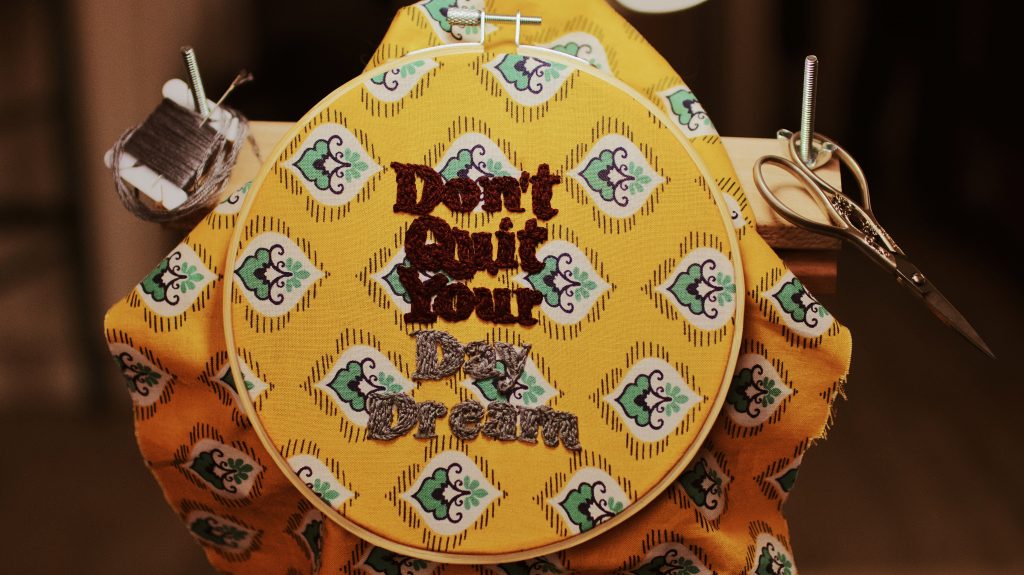 Remember when you first thought about writing a novel? It started as a day dream. Then the more you thought about your novel, it became a dream. Now that you are here working with Stuart, that day dream turned dream IS a reality. Your energy level increases; your excitement exudes confidence; you can't wait to share your progress with your support group, with your family and friends. You ARE doing it; you're writing a novel, and you've even thought of an idea for the next one. You know what to do and how to do it. Then a thought: Where would you be next year if you weren't here? Sadly, you'd still be daydreaming. But you made the decision, and your novel is taking shape!
"I just need help creating my characters." Stuart has an exercise so that you end up with strong, memorable characters.
Your novel is taking shape; your only regret now is that you didn't meet Stuart earlier so you could have started writing earlier. You have made amazing progress, and Stuart helped you craft the perfect blueprint for your novel that you will use when you get home and finish writing that story that only you can tell. You marvel at how the iconic Arch at the tip of the Baja California peninsula highlights the gorgeous sunset. You now see why Stuart visits Cabo every year and brings groups here because it IS beautiful and extremely safe. And as a bonus, you were happy to learn that there are direct and reasonably priced flights from many major hubs in the USA and Canada.
You know you want to be first to see the Specials and Bonuses once Registration opens!
What are you waiting for? CLICK here to JOIN the VIP Wait List

According to TripAdvisor, Hotel Casa Bella is the #1 rated Boutique Hotel in Cabo San Lucas, which happens to be THE place for visitors who want to experience both the Pacific Ocean and the Sea of Cortez! Once you step into Casa Bella's courtyard and absorb the ambience that owner Barbara gives to all of her guests, you will see why this small hotel (a total of 11 rooms and suites) — that is right in the middle of the bustling town of Cabo San Lucas — is consistently rated #1 on TripAdvisor! BONUS: We will have the entire hotel all to ourselves!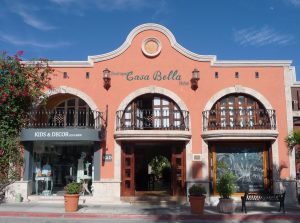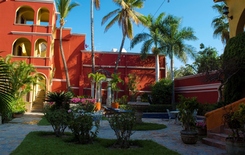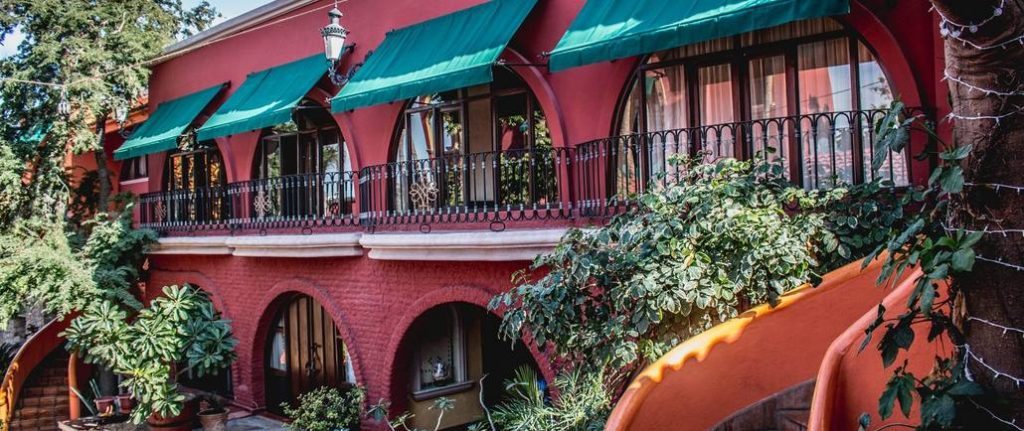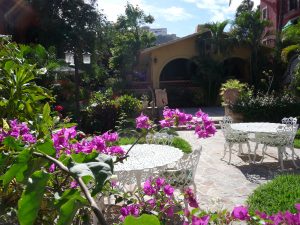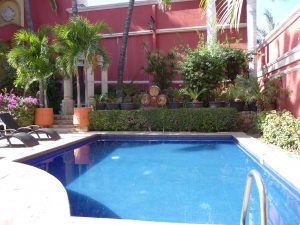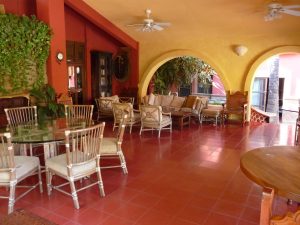 ---
---
"But it's not safe to go to Mexico." Cabo is safer than most major U.S. cities. And Stuart will be with you the entire time!
Registration for this limited event is not yet open, but keep the dates November 11-15, 2019, in mind. Those are the dates for the 5-day retreat (you would travel before and after those dates).

You will learn, begin to use, and leave knowing how to apply these FIVE STEPS in writing your novel:
Plot Concept
Story Line
Character Development
Outline Creation
Writing that novel!
Each step is reinforced with a practical, appropriate, and easy-to-understand and apply Learning Activity
CLICK here to JOIN the VIP Wait List NOW and claim your free bonuses!
We will have the entire property to ourselves, except for the occasional visitor to the on-site Heritage Boutique Spa (more about that later!)

---
Some of what will be in the retreat include:
* Amazing private accommodations; each room is different (the property was originally built as a family house)
> Five days of instruction, learning activities, fun activities, personal feedback
> Transportation from and to the airport (code SJD), plus local transportation for all scheduled activities
> Most of the meals (Breakfast every day, some Lunches, and some Dinners)
> Exciting Sunset cruise out of the beautiful Can San Lucas Marina
> Complimentary 10-minute massage from Nora, the in-house spa massage therapist
> 30-minute pre-retreat call (phone or Skype) with Stuart
> Bottled water replenished daily
> … and there is SO MUCH MORE!
Join the VIP Wait List and be the first to be notified when Registration begins. PLUS receive two SPECIAL BONUSES just for joining! (a complimentary 20-minute call, phone or Skype, to discuss anything about writing; and a copy of the short story that introduces the quirky math professor who keeps showing up in my mystery novels!).


CLICK here to JOIN the VIP Wait List and get your free bonuses!
---
---