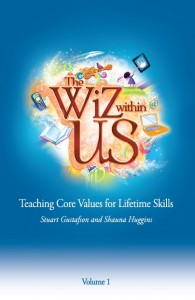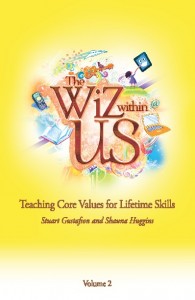 The Wiz within US — Published initially in Trinidad & Tobago, and expanding into other Caribbean countries, this series of books is aimed at elementary school children.They can be used elsewhere; the only difference is the Caribbean spelling of words. The book utilizes the format and some stories from Parables for Life in the 21st Century, and then it adds a summary of the story's Main Points, Discussion Topics, Writing Topics, and Ways to Reinforce the Lesson at Home. Whether used in a school district or in just one home, these books reinforce the meaning and value of such life basics as Friendship, Kindness, Thoroughness, Equality, Fairness, Responsibility, etc.
---
ISBN: 978-0-9771727-6-4
Volume 1 on Amazon — the Kindle version. Additional information for Volumes 2 and 3, plus the accompanying workbook, will be provided as soon as that information becomes available.

---